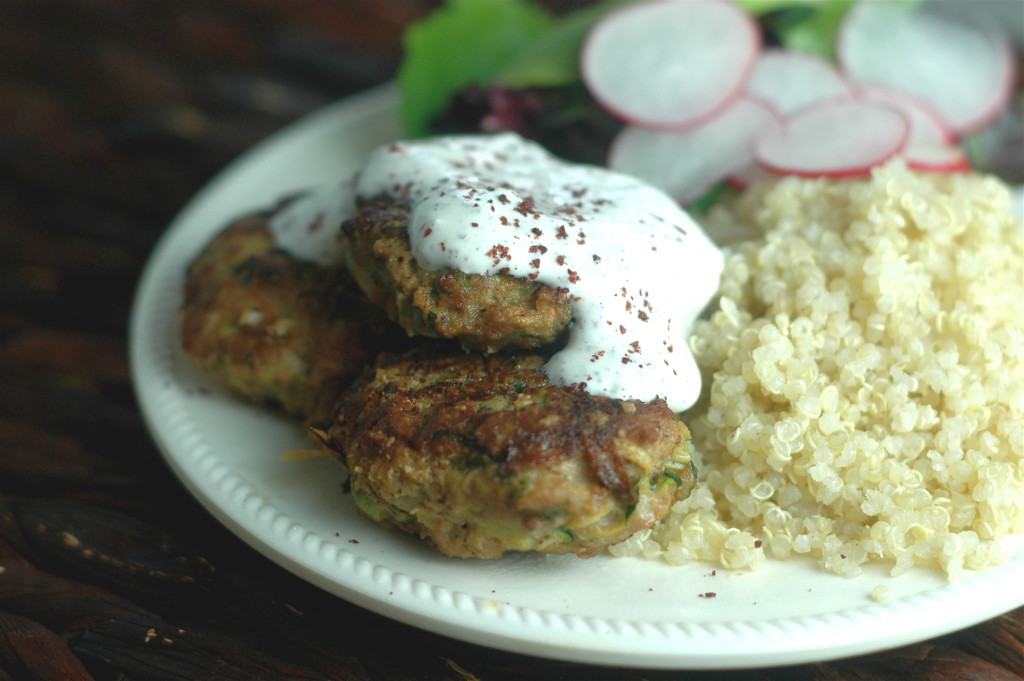 I've been holding out on you.  I'm sorry.  These burgers are one of the best things we've been eating over the past several months, and I've made them many times.  They're one of the things we like so much that I made multiple batches and have some stowed away in the freezer for when baby #2 makes her appearance.  The burgers are amazingly flavorful, and the sauce is good enough that we put the leftovers on pretty much anything we can get our hands on.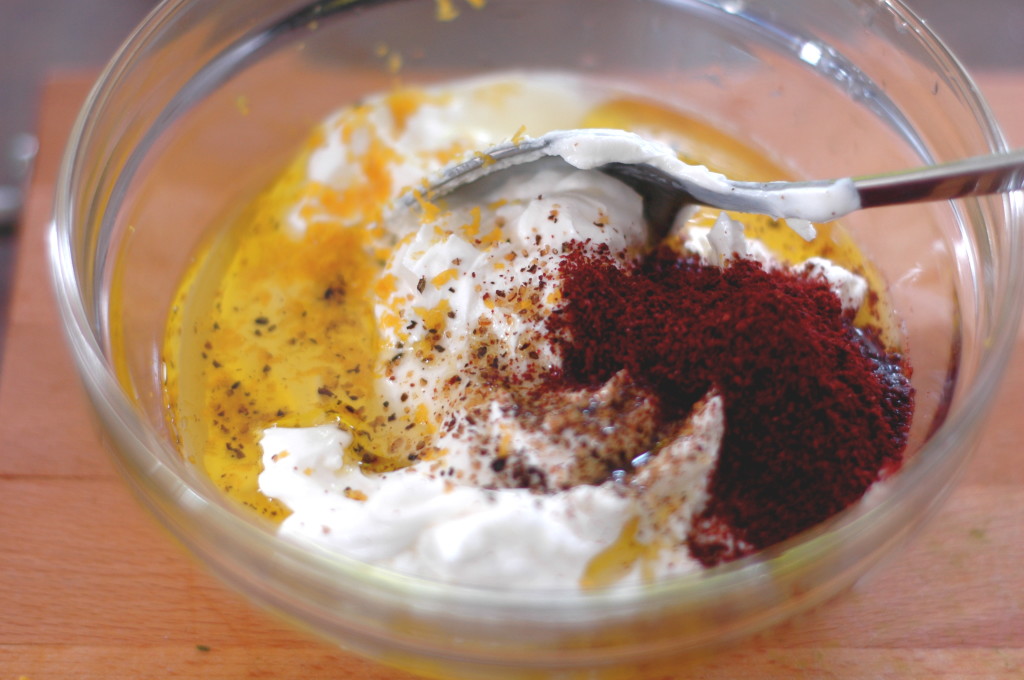 And yet, it's been months and months and I haven't shared it here.  How can I make up for this kind of neglect of my faithful readers?  I apologize.  Here they are now, without further ado.
I am a bit afraid now, that just describing them for you doesn't quite do them justice.  I can't decide whether or not the best part about them is how unbelievably moist and juicy they are (and stay, despite any number of reheatings) or how perfect the combination of spices and fresh herbs are, resulting in delicious little flavor bombs.  Maybe what's most amazing about these is how wonderful they are with the sumac-yogurt sauce.  They are absolutely PERFECT together, which I don't say lightly.  Perfect.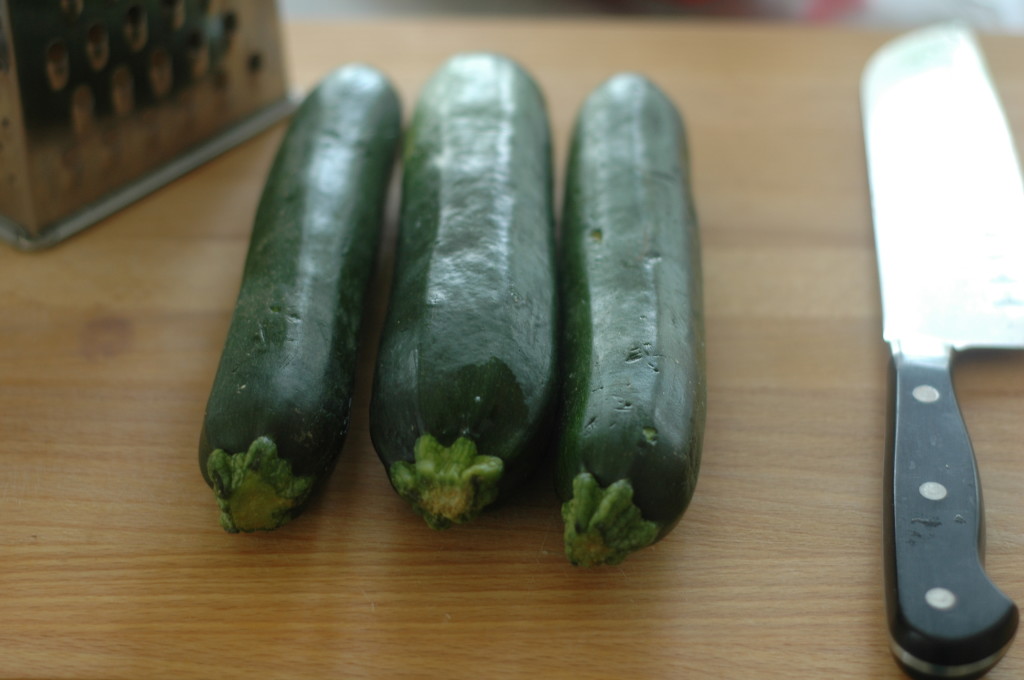 It doesn't hurt that these can be made completely ahead of time (and as I hinted at earlier, even frozen) and reheated when you need them.  The patties can be made instead into small meatballs, so they make a perfect appetizer, or as larger burgers, which could be served on a bun. As they are, they're perfect served with couscous, rice, or quinoa, but I also love the idea of tucking a few of these patties into a leaf of crisp romaine, as well.  I can only continue to think of ways in which these would be perfectly delicious.  In fact, I honestly cannot think of a single way that these wouldn't be delicious.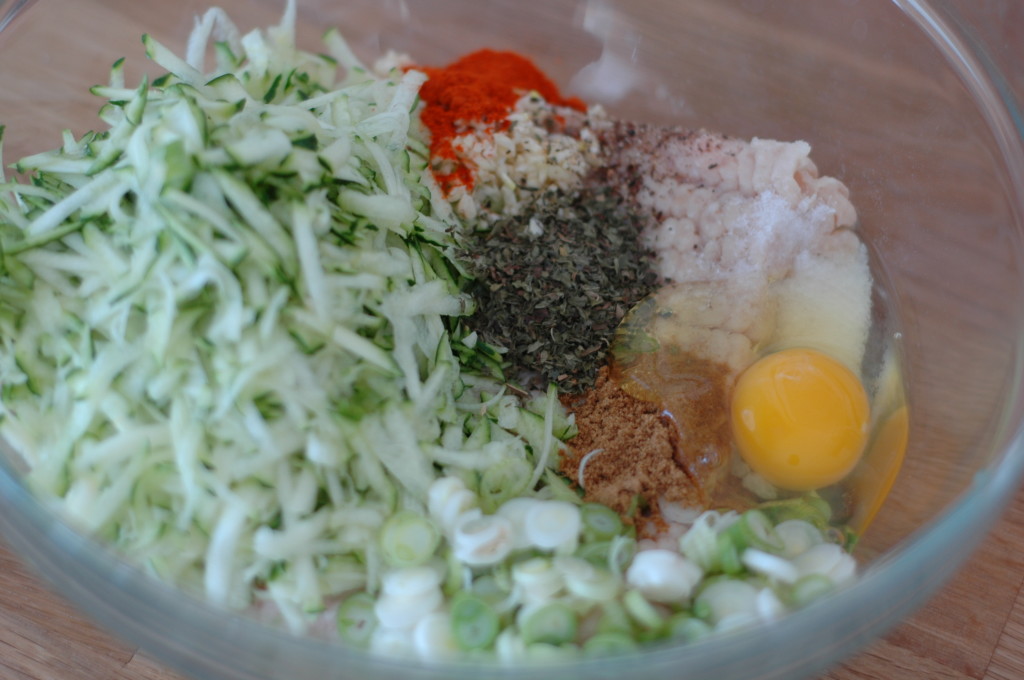 Ok, so I apologize that it took me this long to share.  And I apologize that the pictures of these little nuggets of deliciousness don't do the recipe justice.  But now it's all on you, guys… you have to try these!  I promise you won't be sorry! (Dun dun chhhh…)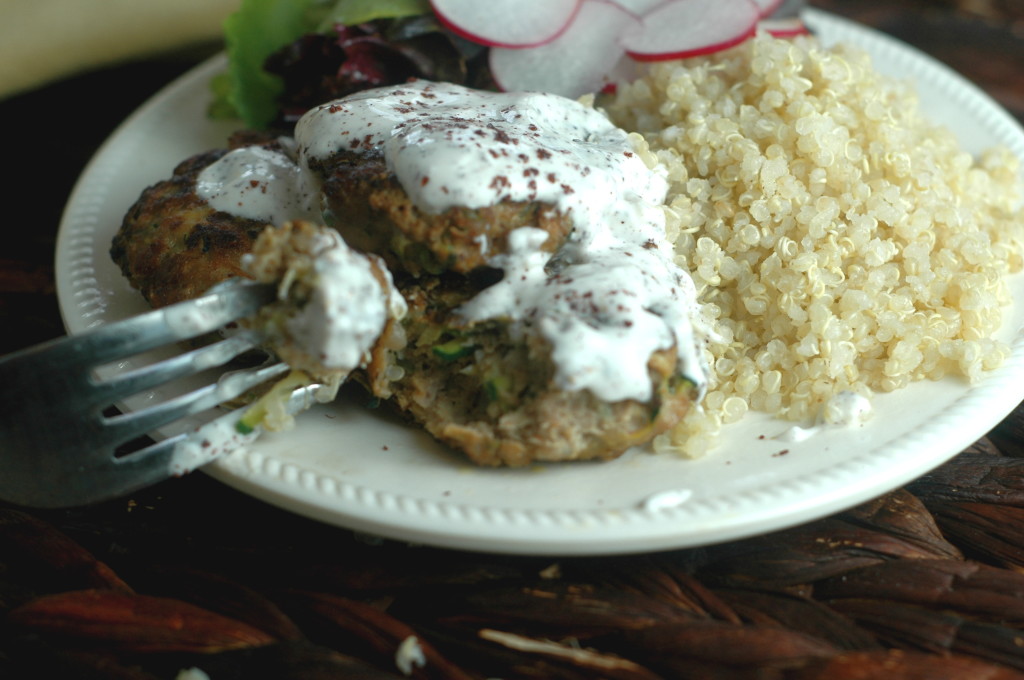 Turkey and Zucchini Burgers with Green Onion and Cumin
from Jerusalem
These are also delicious with ground chicken.
Meatballs:
1 lb ground turkey
2 medium zucchini
3 green onions
1 egg
2 tbsp chopped fresh mint (or 1 tbsp dried mint)
2 tbsp chopped cilantro
2 cloves garlic
1 tsp ground cumin
1 tsp salt
1/2 tsp black pepper
1/2 tsp cayenne pepper
sunflower oil, for cooking
Sauce:
1 cup whole milk plain yogurt (or greek yogurt)
1 tsp lemon zest
1 tbsp lemon juice
1 clove garlic, pressed or finely minced
2 tbsp olive oil
1 tbsp sumac
1/2 tsp salt
1/4 tsp pepper
In a small bowl, combine all the ingredients for the sauce and chill, covered, in the refrigerator until needed.
Preheat the oven to 425 degrees F.
In a large bowl, combine all the ingredients for the meatballs (except the sunflower oil) and mix well. Shape into 16-18 small burger patties.
Heat a few tablespoons of oil in a large frying pan over medium heat until shimmering. Sear the meat patties in batches until well-browned, about 2-3 minutes on each side. You may have to add more oil between batches.
Transfer cooked burgers to a baking sheet lined with foil or parchment and bake in the oven for about 6 minutes, or until just cooked through. Serve with sauce spooned over the top of the burgers or on the side.
http://butimhungry.com/2014/05/01/turkey-and-zucchini-burgers-with-green-onion-and-cumin/