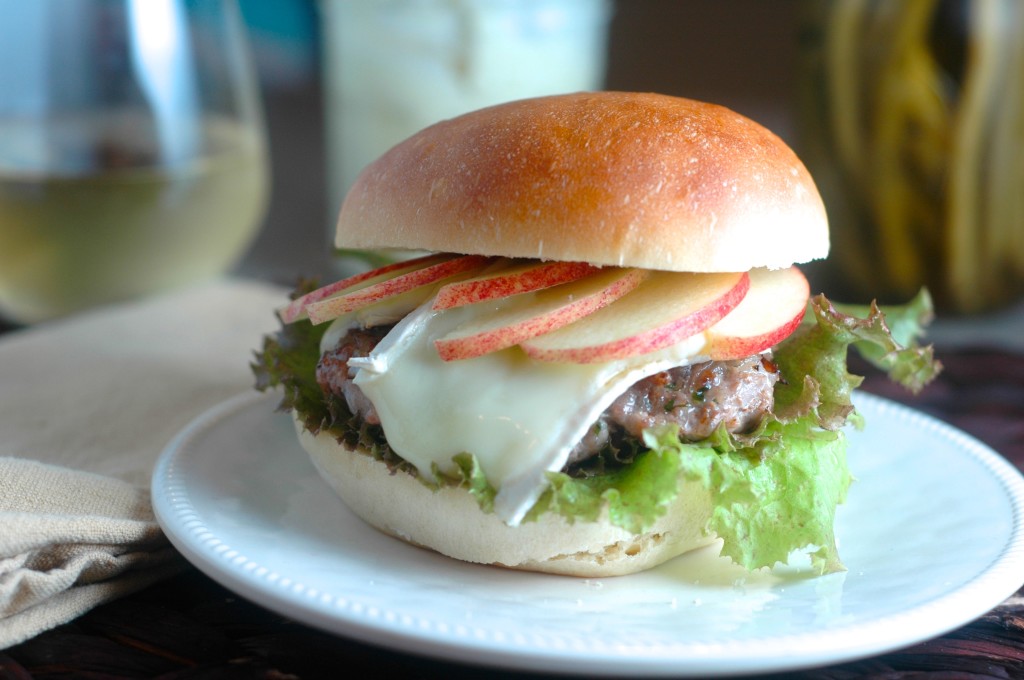 I really love a good burger. Who doesn't?  Based on lots of the recipes I see on the web and in cookbooks, even vegetarians love burgers, albeit ones made out of black beans or quinoa or all kind of interesting things.  There is something about a burger that makes you feel relaxed and happy and nostalgic, no matter what it's made out of.  No wonder everyone loves them.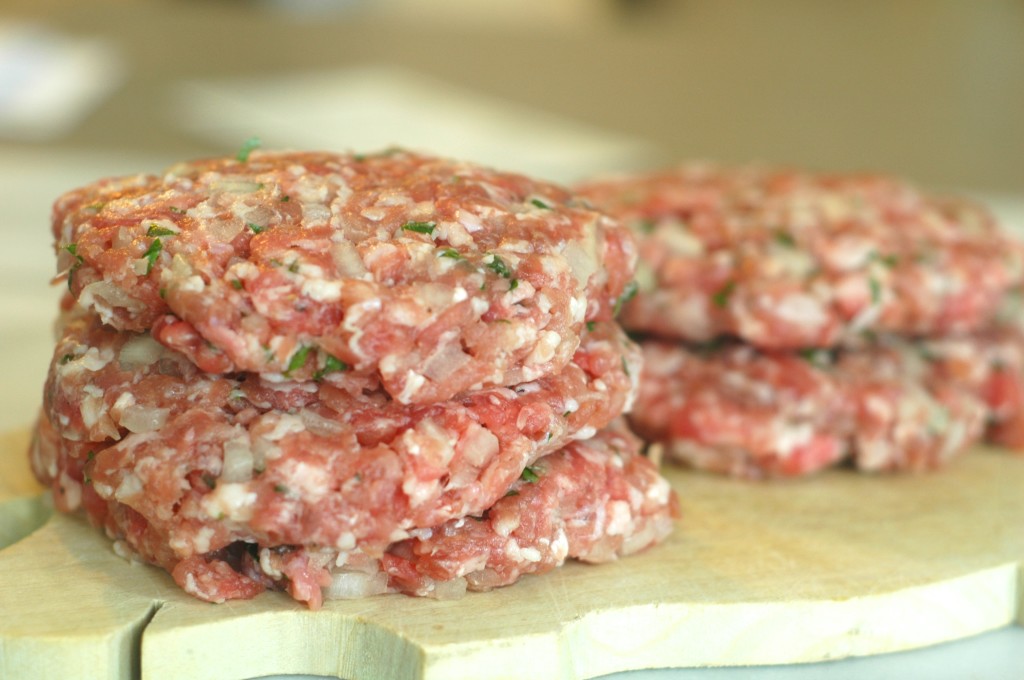 While I do love a classic cheeseburger with all my heart, I'm no purist.  I embrace burgers in all their delicious variations.  There's room for everyone at the burger party. These are one of the yummiest versions I've tried yet.  Ground pork makes a nice juicy burger patty, and it has a more delicate flavor than beef, which lets the brie and apple really shine. I love putting brie on burgers because it doesn't only taste good (ok, really good), but when it melts it gets all creamy and saucy.  No ketchup needed here, folks.  Apple might seem like a weird topping for burgers but it's pretty much the best thing ever.  They're crispy and just sweet enough to balance out what's still a very savory burger.  It rocks.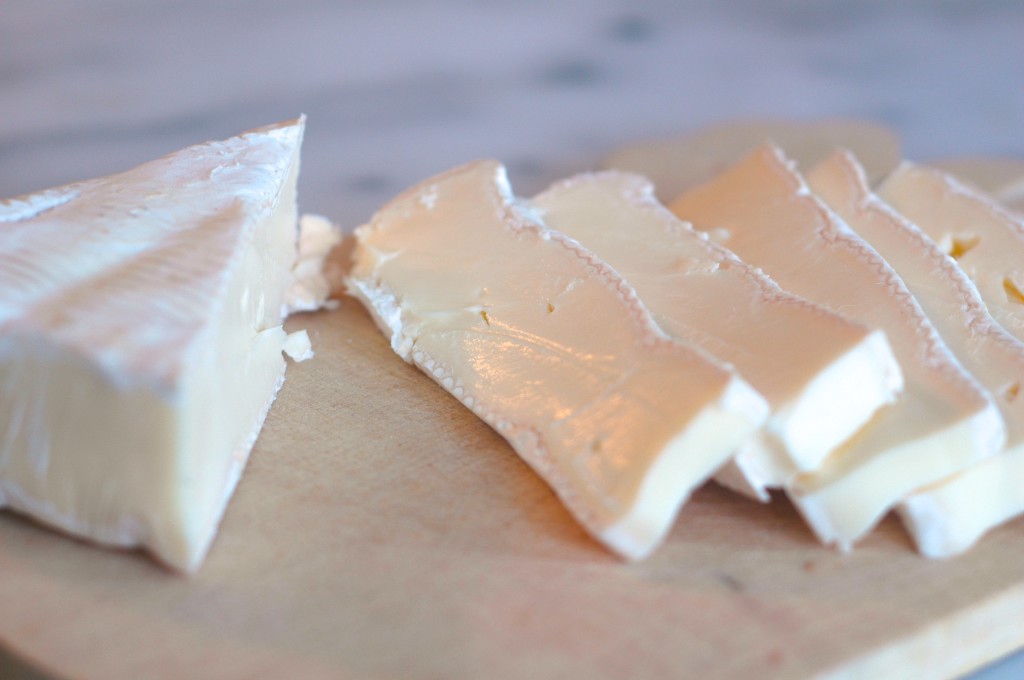 I bet even a true cheeseburger purist would recognize something they love in this one.  It's interesting and different while still remaining comfortingly tasty and still definitely a burger.  And just for the record, I know it's kind of annoying to throw a burger recipe your way immediately following arguably the biggest grilling holiday of the year.  You're probably burger-ed out!
Ha! Just kidding!  There is no such thing  as too many burgers.  Silly you. Now go make these!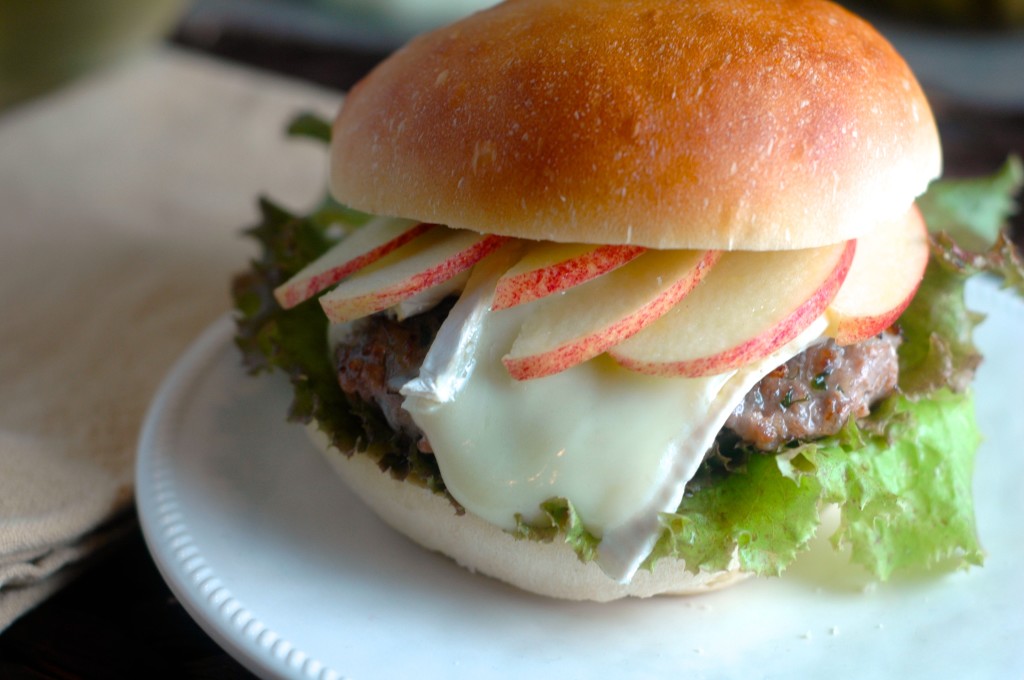 Pork Burgers with Apple and Brie
Obviously you could cook these burgers on a grill, as well. If you're going to grill, just remove the burgers to a plate before adding the cheese and covering them with foil for a minute. Brie melts so fast and it would be a shame to lose any to the coals.
1 lb ground pork
1 small onion, finely chopped
1 tablespoon finely chopped parsley
salt and pepper to taste
1 wedge of brie (about 6 oz), sliced
1 medium-sized apple (anything is fine, but a sweet, crisp variety is perfect), sliced thinly
4-5 hamburger buns
green lettuce leaves, mayo, and Dijon mustard to garnish as desired
In a medium-sized bowl, combine pork, onion, parsley, salt and pepper. Mix well until completely combined. Form the mixture into 4 or 5 patties, about 3/4" thick.
Heat a large frying pan over medium heat. Cook the burgers until cooked through, 4-5 minutes on each side. Then, place the sliced brie on top of each burger, cover the frying pan either with a lid or just a sheet of foil, turn off the heat and let them sit for a minute or two until the cheese is melted.
To serve, place the burgers on a bun and top with several slices of apple, a bit of lettuce, and some Dijon and mayo.
http://butimhungry.com/2014/07/07/pork-burgers-with-apple-and-brie/