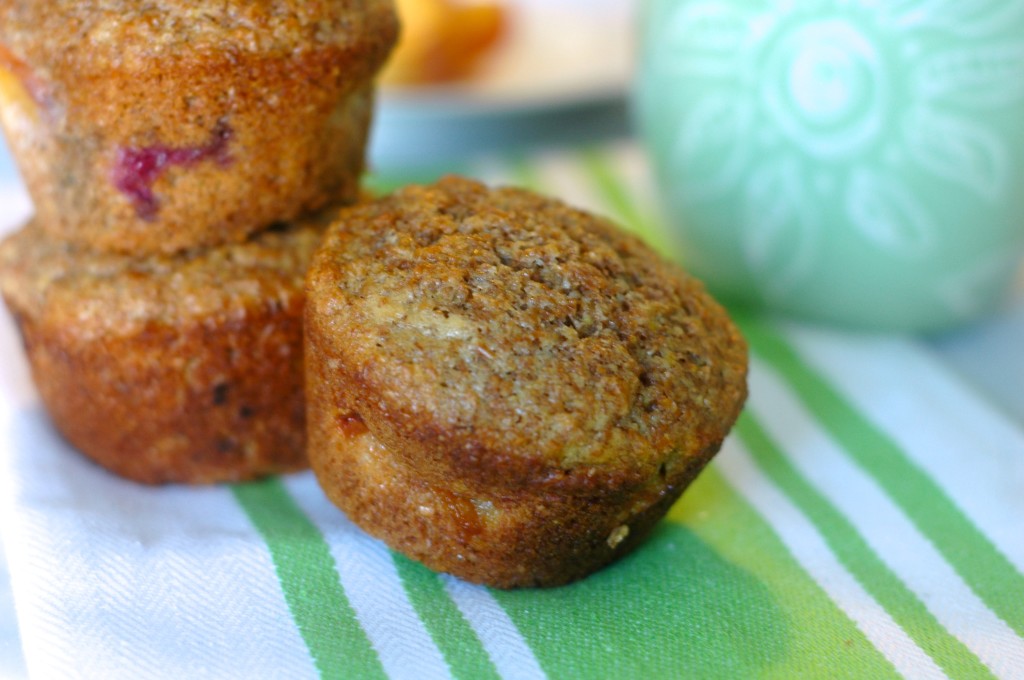 Today, I ate 4 bran muffins.  And no, this isn't the beginning of some gross joke.  Me, who isn't exactly a "bran muffin" type of gal, ate FOUR of the things.  (Admittedly, and without oversharing, I should not have done this. I got carried away and later regretted it for reasons I hope I don't have to outline for you.)  But they were so good.  I was skeptical about all the talk of these now-famous muffins, because I honestly didn't think any bran muffin could be all that good.  But I was so wrong. And I've never been so regular happy to be wrong.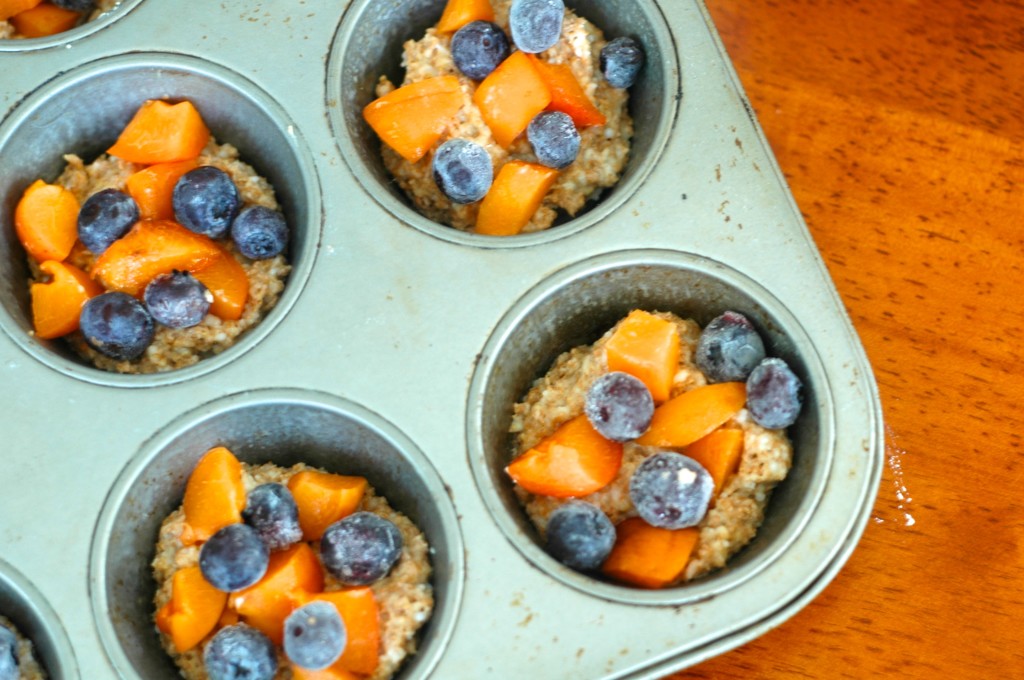 I've been hoping to find a decent breakfast muffin for some time.  Something that is only lightly sweet, packed with good stuff,and has a bit of weight to it without being dense.  I began to think such a thing just didn't exist.  Certainly not in the form of  a BRAN muffin.  Ok, am I beating a dead horse here?  Wheat bran conjures up images of health nuts and carob-chip cookies.  I like to be healthy, but… at what cost, people?!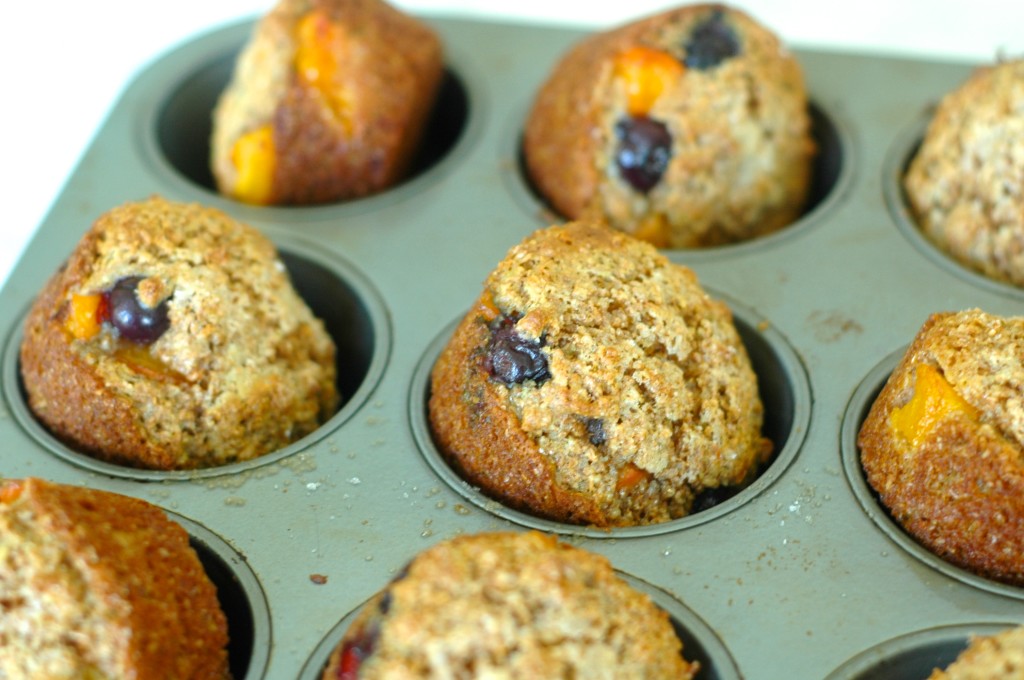 Turns out, at NO cost.  These muffins are everything I wanted.  They are just sweet enough to be called a muffin, with a tender crumb (how?! how with all that bran?!), a pocket of juicy fruit tucked in the center, a crisp sugary top.  Not a bit of sogginess, nor dryness, in sight.  One of these, or two of these, or ok FOUR of these would make a great breakfast or mid-afternoon snack.  They'd be great to pack on the go because they're not crumbly like some of those obnoxious muffins out there. (You know who you are, obnoxious muffins!) Oh, and I forgot to mention in all the excitement, but they are insanely easy and fast to throw together.  No mixer, no multiple bowl scenarios. Not even a stick of butter to bring to room temp, which we all know means attempting to put a stick of butter in the microwave, which you then forget about, melted butter everywhere, cleaning the microwave, etc.  Ahem.  But all practicality aside, they are just so delicious.  Even if they weren't healthy, or easy to pack as a snack, or simple to throw together, I would make them again in a heartbeat.  In fact, I'll be making them regularly.  Ha!
I'm sorry for that truly terrible, unappetizing pun.  Please go ahead and forget that happened and let's move on to the recipe.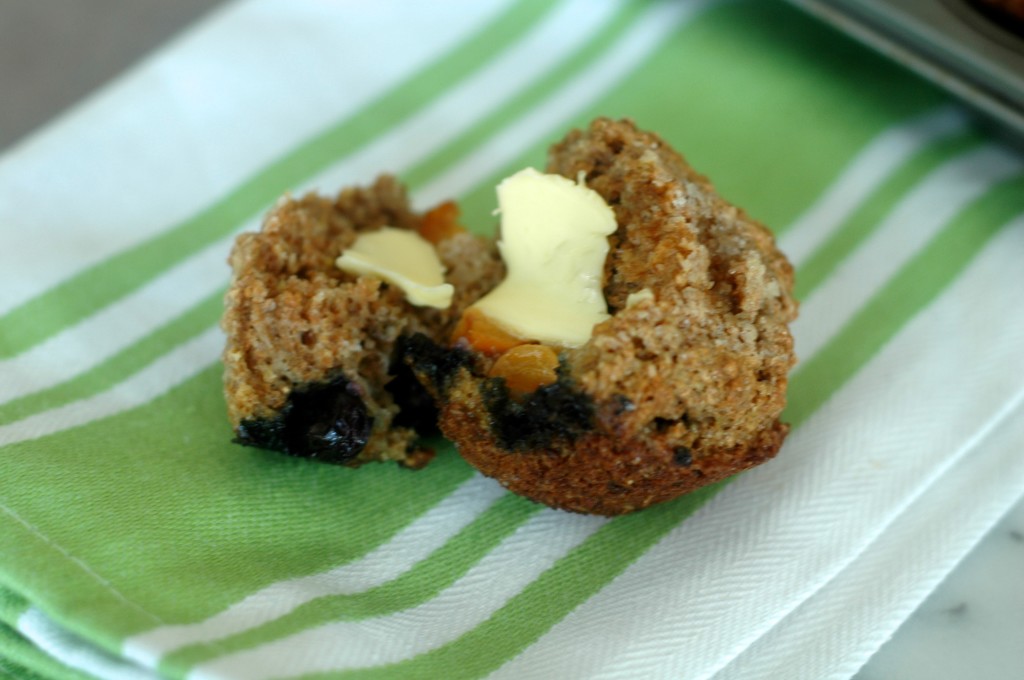 Blue Sky Bakery Bran Muffins
adapted from this recipe
I used blueberries and chopped apricots and it was a great combo. Then I did another batch with stone fruit (plums, peaches, a few more apricots)- also amazing. But you can use any combo you like, except for citrus or pineapple (they'll get too soggy).
1 and 1/3 cup buttermilk
1 large egg
1/3 cup vegetable oil (I used coconut oil)
1 1/2 cups wheat bran
1 cup unbleached all-purpose flour
1 1/2 teaspoons baking powder
1 1/2 teaspoons baking soda
1/4 cup dark brown sugar, lightly packed
1/4 tsp salt
3 teaspoons granulated sugar, approximately
1 cup fruit
Preheat oven to 425 and coat muffin tin with butter or cooking spray.
Mix buttermilk, eggs and oil in a small bowl.
In seperate bowl combine wheat bran, flour, baking powder, baking soda, brown sugar and salt.
Pour wet mixture into dry one and mix until just combined.
Place a (very) heaping tablespoon of batter in each muffin tin (the batter will expand to fill about 1/2 the cup). Place a generous layer of fruit into each cup. Sprinkle a pinch or two of sugar over the fruit in each cup. Divide remaining batter evenly among the muffin cups. Sprinkle more sugar over the top of each muffin.
Bake for 16-18 minutes, rotating the pan halfway through. A toothpick should just barely come out clean.
Cool muffins in the tin for a few minutes, then turn them on their sides in the cups to let the steam escape and prevent them from getting soggy. Eat warm, or allow to cool completely before putting them in an airtight container.
http://butimhungry.com/2014/07/21/blue-sky-bakery-bran-muffins/