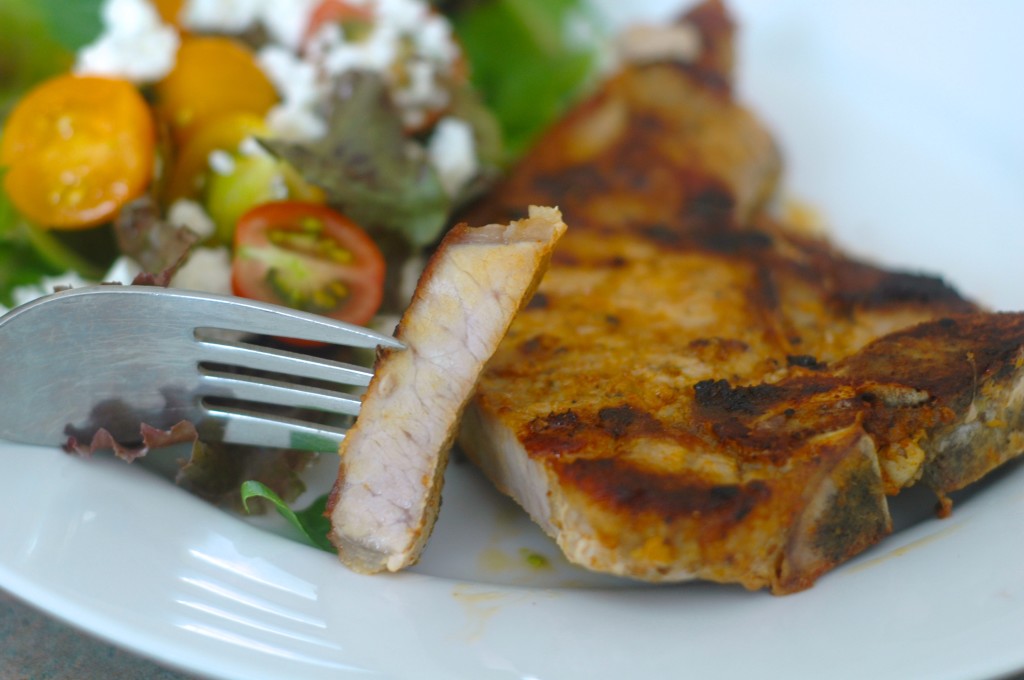 The theme today is short and sweet.  Forgive me; it's a Friday and I don't feel loquacious, just week-weary.
I don't typically find grilled pork chops exciting.  Which, upon reflection, seems a bit weird.  I mean, I love pork.  I love other grilled foods, like a good steak. I think the problem with pork chops lies somewhere between the fact that they're often overcooked, and the fact that they're also often under-seasoned.  Also… I may have been eating the wrong chops.  After we ordered a half of a pig from a local farm, we've been spoiled and it's easy for me to see why I wasn't enthused by the chops we were buying at the store. But ALSO… I wasn't using this marinade.  All of this is basically to say that this recipe basically made a pork chop lover out of me. I've made this many, many times now. and it's always a winner.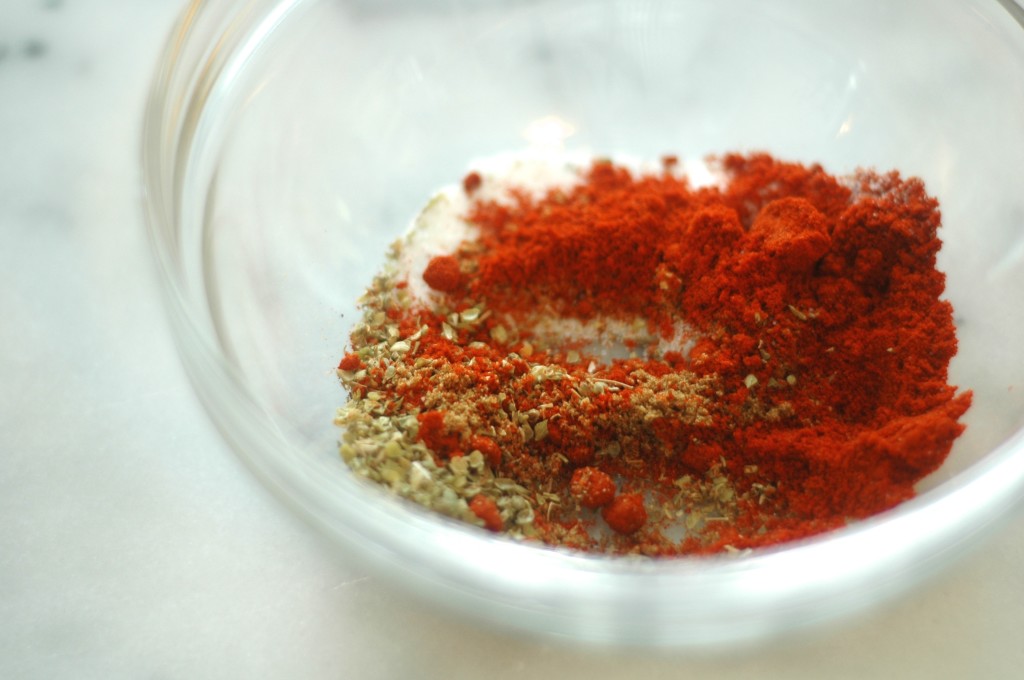 The flavor is smoky, garlicky, and wonderful.  You might think it would be overpowering, but somehow, it's not.  I make the pork taste more… porky?  Is that a thing?  Well, anyway, if it isn't, it should be. More good news- these are just as yummy cooked inside, under the broiler or in a grill pan, as they are outside on a grill.  So they make a great weeknight meal, too.  Or really, the perfect meal for a summer Friday evening, something to celebrate the weekend, for those of you who are as week-weary as I am.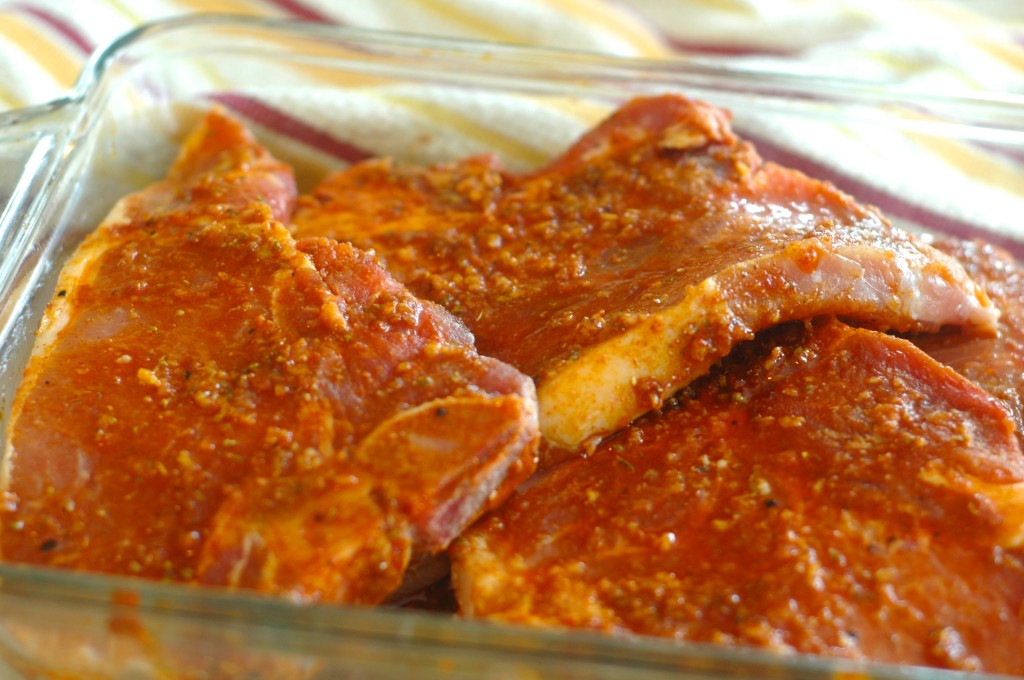 2 tablespoons olive oil
5 large garlic cloves, minced
1 teaspoon dried oregano
1 teaspoon ground cumin
1 tablespoon smoked paprika
1 teaspoon salt, or to taste
1/2 teaspoon freshly ground pepper, or to taste
4 pork chops, about an inch thick
Either preheat your broiler your grill.
In a small skillet over low heat, combine olive oil, garlic and oregano. Heat gently until they become aromatic. Stir in cumin, paprika, salt and pepper and set aside.
Place the pork chops in a wide pan and pour the seasoned oil over
them. Rub the mixture all over the pork and marinate for at least a half hour, but preferably several hours or overnight. Broil or grill about 5 minutes per side, or until pork is done cooked through.
http://butimhungry.com/2014/08/15/pork-chops-adobado/