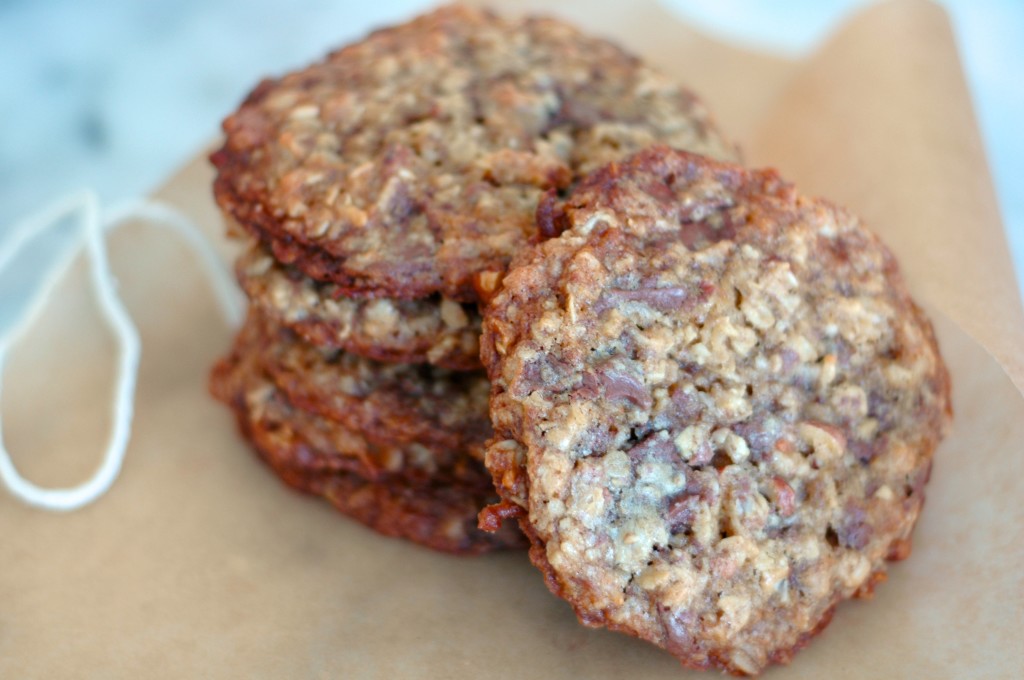 Holy delicious chocolate chunk cookies, Batman!  Seriously, if you do one thing this weekend, it should be making these cookies.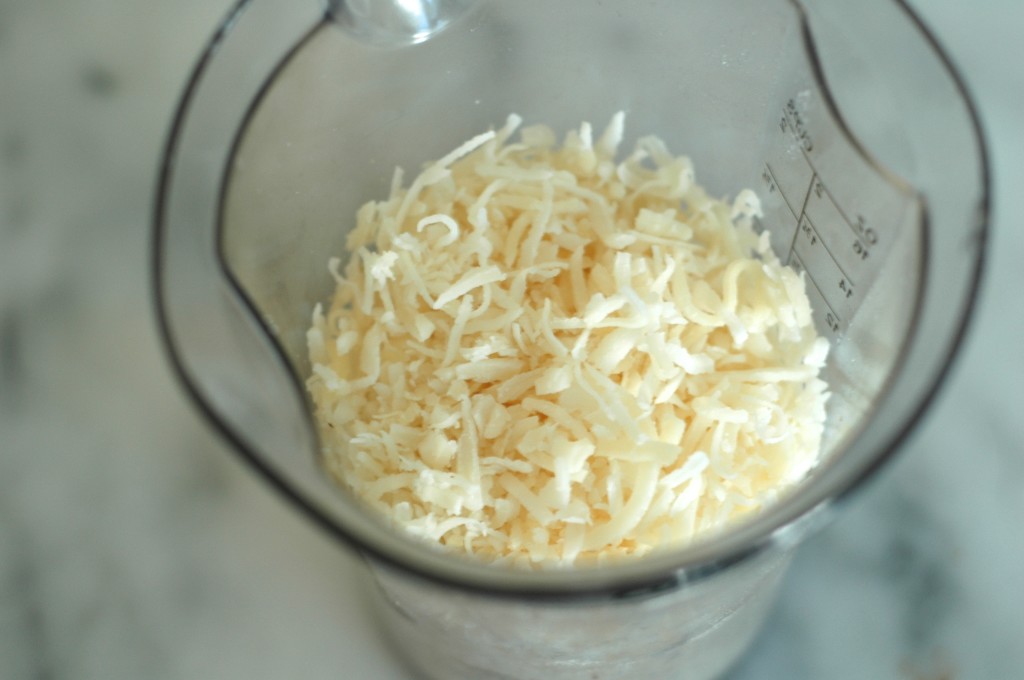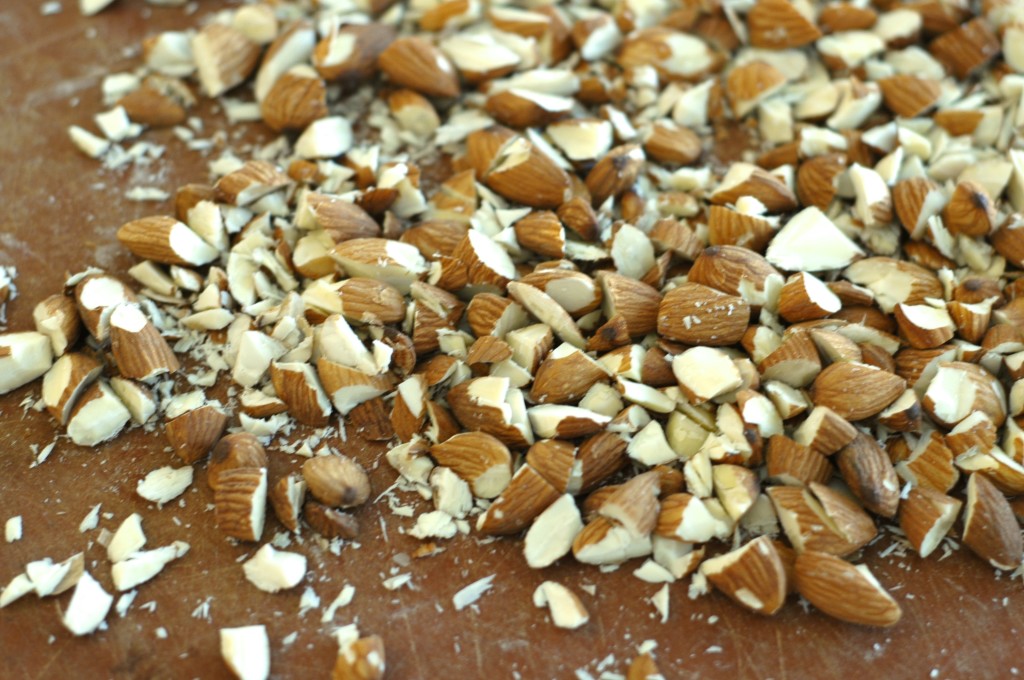 I don't take this suggestion lightly.  Frankly, I try to avoid making cookies around here.  Not because I don't love them; I do.  Rather, I love them a bit too much and they are just too easy to pick up and put in your mouth.  They disappear.   I've taken to making cookies smaller when I do make them, because I figure then I can just have a small one and then stop.  Ok, I'll give you a moment to stop and laugh at the logic of that.  Needless to say, that only makes it slightly less convenient to eat them, as I have to have one in each hand.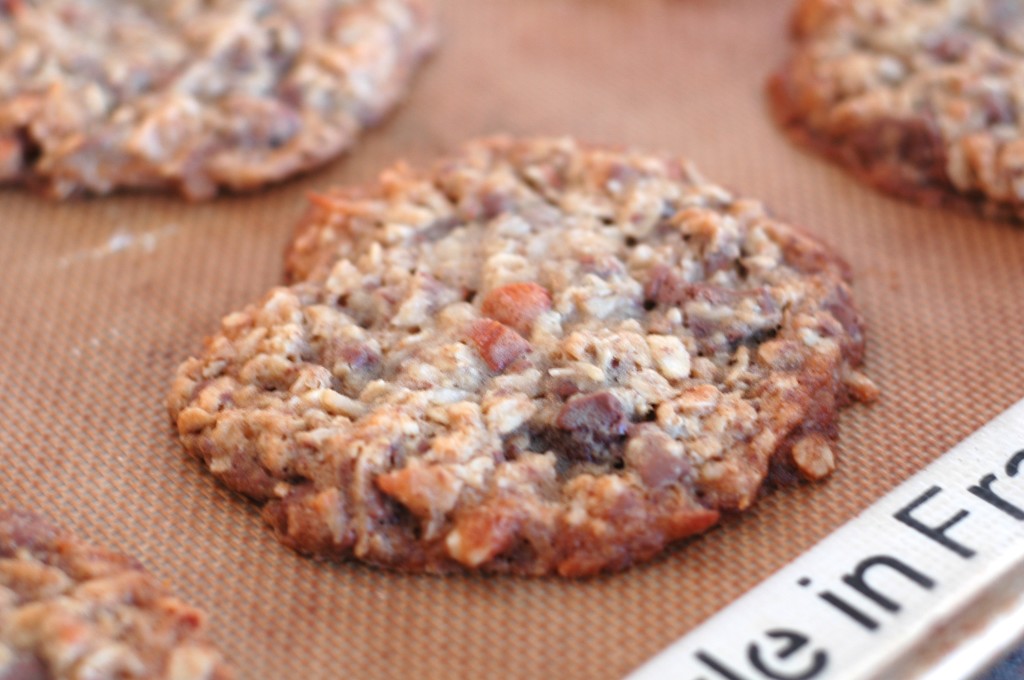 But these cookies… these are so worth it, with their chewy-middle, crispy-edge, chocolate-oozing goodness, that I made them big and proud.  These are, for me, the ultimate cookie.  If you're anything like me, you love the chewy texture of oatmeal raisin cookies (but kind of hate the raisins), and the flavor of your basic chocolate chip.  Combining the two into an oatmeal chocolate chip isn't exactly a new trick, but the addition of coconut and bits of almond make these out of this world.  Do you know what these taste like?  Exactly how you would expect and oatmeal chocolate chunk cookie with coconut and almonds to taste.  AMAZING.  These won everyone over, even my staunch  non-sweet-eating family members.  There is no acceptable reason not to make these cookies immediately… unless you are allergic to coconut.  Or almonds.  Then I guess I'll let it slide.  But everyone else: go make some cookies!  Happy Friday!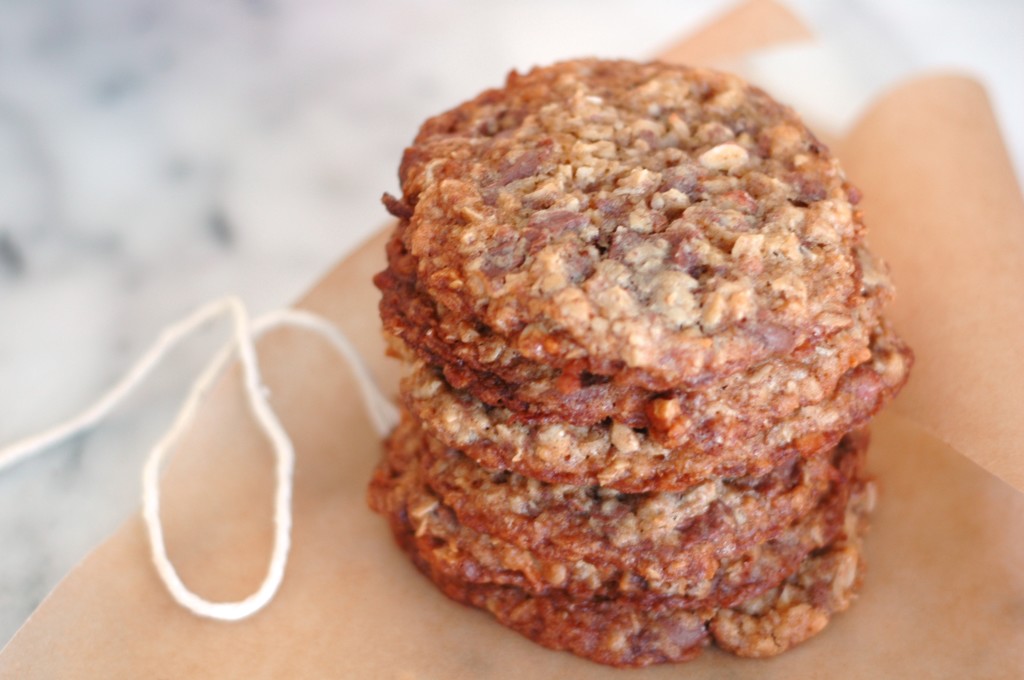 Oatmeal Chocolate Chunk Cookies
adapted from this recipe
If you don't have a bar of chocolate to cut up into chunks, you can use chocolate chips, but I really love the way real chocolate chunks get all melty and puddly. Your call.
2 sticks (1 cup) unsalted butter, softened
1 cup packed brown sugar
6 tablespoons granulated sugar
2 large eggs
1 1/2 teaspoons vanilla
1/2 teaspoon baking soda
1/2 teaspoon salt
1 cup all-purpose flour
2 cups old-fashioned oats
1 3/4 cups packaged finely shredded unsweetened coconut
12 oz semisweet or bittersweet chocolate (not unsweetened), cut into 1/2-inch chunks (about 2 cups)
3/4 cup almonds with skins, chopped
Preheat oven to 375°F.
Beat together butter and sugars in a bowl with an electric mixer at high speed until fluffy. Add eggs and beat until just blended, then beat in vanilla, baking soda, and salt. Add flour and mix at low speed until just blended. Stir in oats, coconut, chocolate, and almonds.
Arrange 1/4-cup mounds of cookie dough about 3 inches apart on 2 lightly buttered large baking sheets (about 6 cookies per sheet), then gently pat down each mound to about 1/2 inch thick. Bake in upper and lower thirds of oven, switching position and rotating pans halfway through baking, until golden, 15 to 18 minutes total.
Cool cookies on sheets 1 minute, then transfer with a spatula to racks to cool completely. Make more cookies in same manner.
http://butimhungry.com/2014/09/26/oatmeal-chocolate-chunk-cookies-with-coconut-and-almonds/