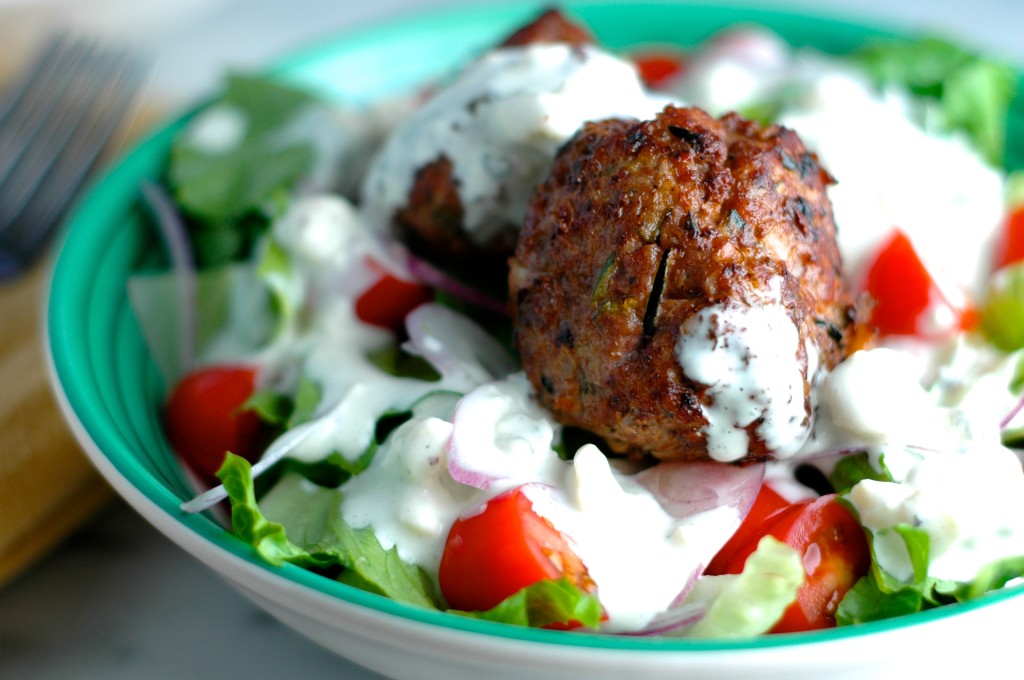 The jig is up.  I think it's become pretty apparent that I have a weakness for putting things on top of a pile of lettuce and calling them salad.  Steak Salad.  Falafel Salad.  BLT Salad. Cheeseburger Salad, for goodness' sake.  If you've eaten it on a bun, in a tortilla, or on a stick, I've most likely made it into a salad at some point.  So why not meatball salad?  It was the next logical step.  Would you like some blue cheese with that?  Yes, please.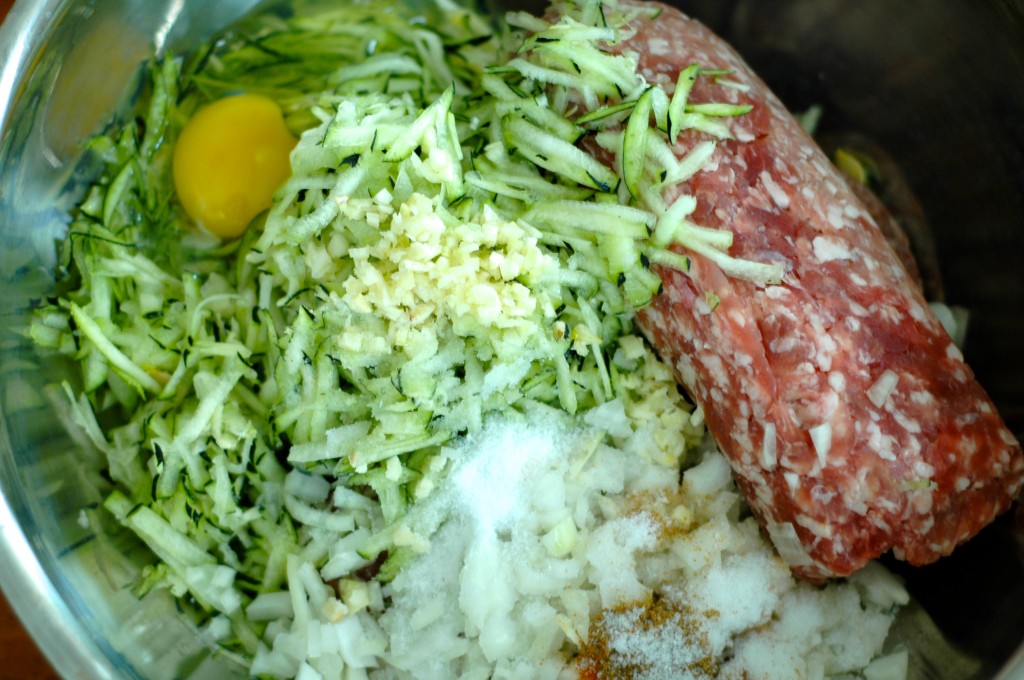 If you're thinking this is an unhealthy habit, I'd actually beg to differ.  Sure, I will admit that these "salads" might not be as healthy as their veggie-filled counterparts.  I do understand that a bit of lettuce does not a salad make.  But surely, piling a meatball on top of lettuce and some veggies is more nutritionally satisfying than sitting it atop a bigger pile of pasta?  Of course covering a big pile of lettuce with cheeseburger fixings is marginally better than eating it on a bun, in terms of vitamins and minerals and all that?  Let's keep telling ourselves things like this and move on.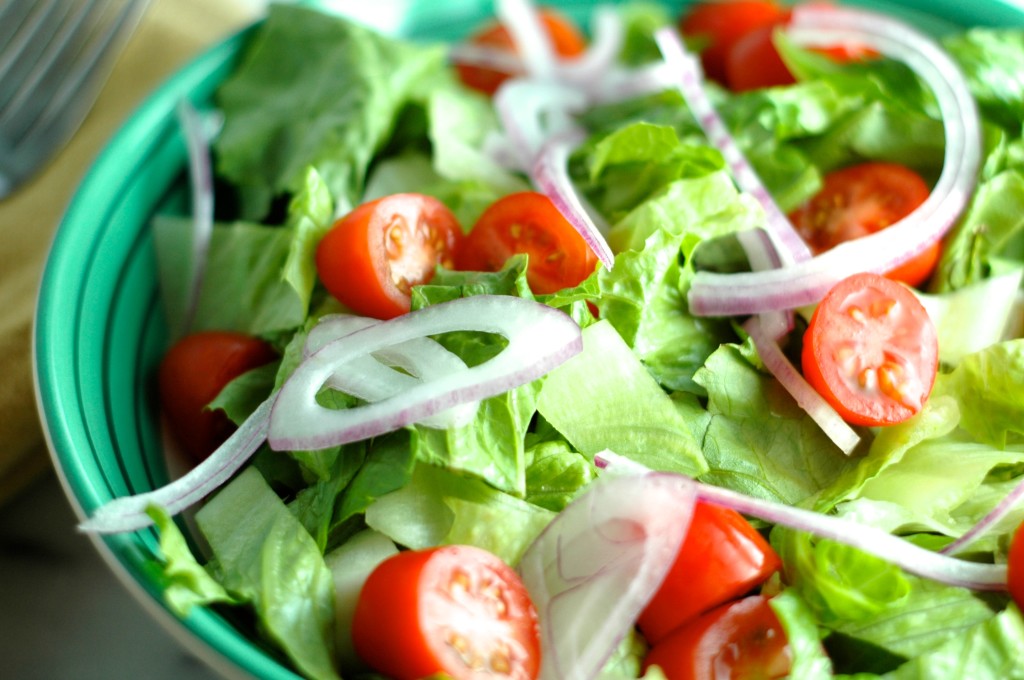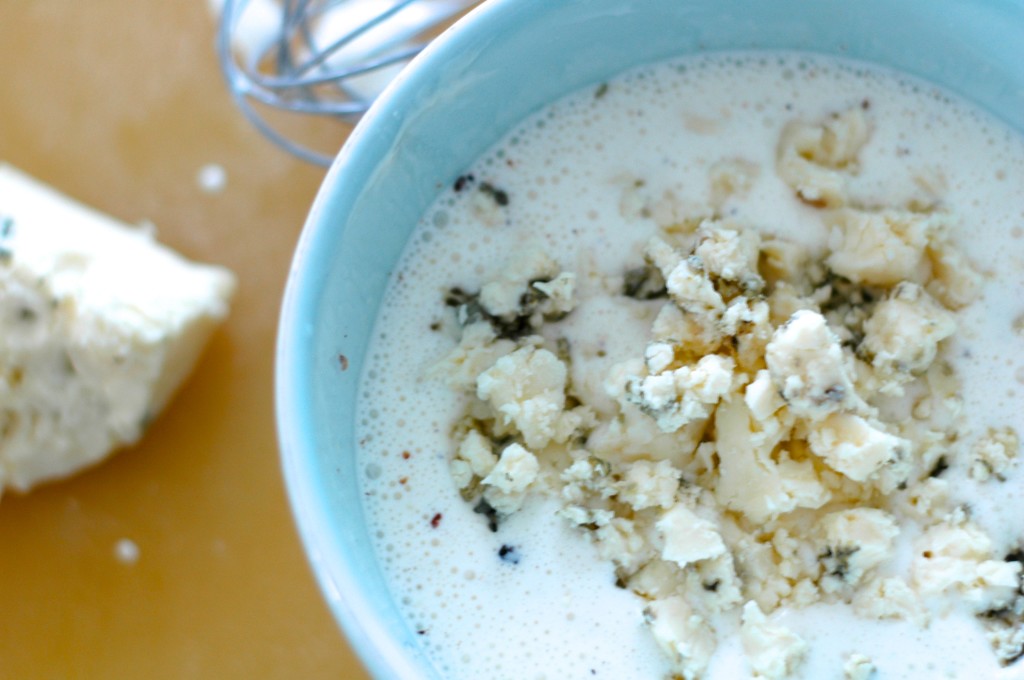 This salad is perfect for the in-between weather of early fall.  For those of us that can't quite commit to slow-cookers and all day braises yet, a hearty, stick-to-your-ribs salad like this will do the trick.  It's topped with big meatballs, of the sort that you'd find at a good Italian restaurant.  However, these meatballs are light and tender, and stay moist (ugh, sorry!) and juicy from the bit of shredded zucchini.  They have big flavor and a little heat from unconventional meatball spices like cumin and cayenne, which is perfect against the cool, tangy buttermilk dressing, which has some serious chunks of creamy blue cheese.  Health kick or no, this salad is one that we'll be making over and over again.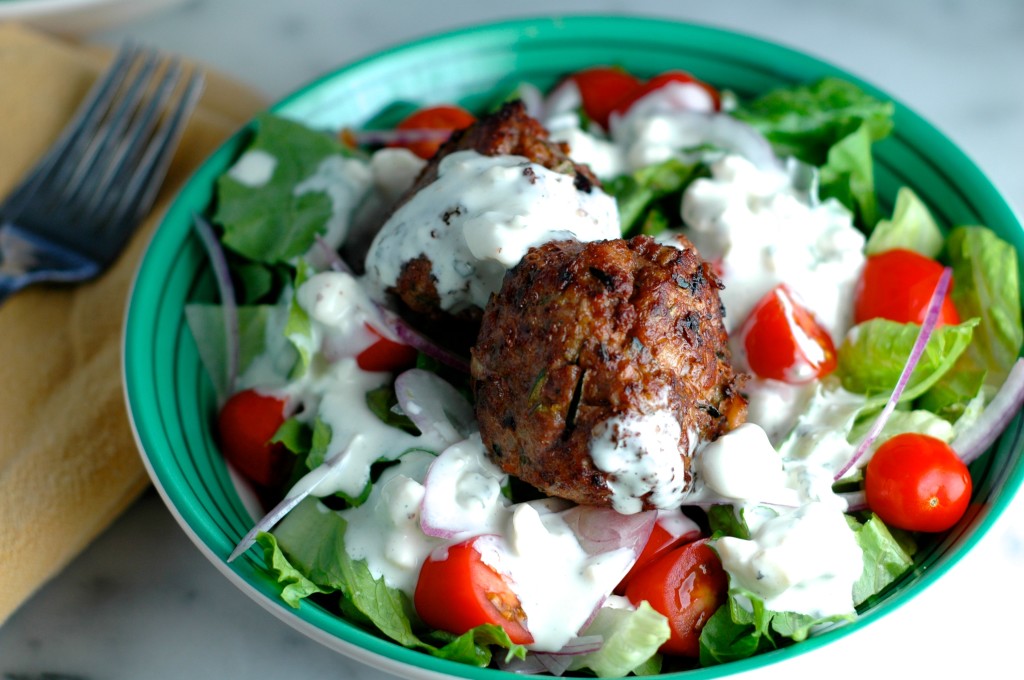 Meatball Salad with Buttermilk Blue Cheese Dressing
The meatballs can be made and browned ahead of time and reheated in the oven later. Just add a few extra minutes to the baking time. The meatballs also freeze well either before or after baking.
This dressing is my go-to blue cheese dressing recipe, and is also awesome for a wedge salad or buffalo wings.
For the meatballs:
2 lbs ground meat (I used a combo of beef and pork, but any mix of beef, pork, turkey, or veal would do just fine)
1 medium zucchini, shredded
1 egg
1/2 teaspoon cayenne
1 teaspoon cumin
1 teaspoon salt
4 cloves garlic, minced
1 small onion, chopped finely
Olive oil, for frying.
For the dressing:
1/2 cup mayonnaise
1/2 cup buttermilk
juice of 1/2 a lemon
6 oz blue cheese, crumbled
salt and pepper to taste
For the Salad:
2 heads of romaine lettuce, chopped
1 cup cherry tomatoes, cut in half if large
1/2 small red onion, sliced very thin
To prepare the dressing, mix the mayo, buttermilk, and lemon juice in small bowl, beating with a whisk. Once it's smooth add in the blue cheese and season with salt and pepper to taste. Cover and store in the refrigerator until ready to use.
In a large bowl, mix all meatloaf ingredients(except for the olive oil) together well, until everything is completely incorporated. Form into approx. 1/3 cup balls and set aside. You should wind up with 16-18 meatballs.
Preheat oven to 375 degrees F.
Heat a large skillet with a few tablespoons of olive oil until the oil shimmers. Brown the meatballs on all sides, cooking about half of them at one time. This should take approximately 1-2 minutes on each side, maybe 8-10 minutes total. Remove the browned meatballs to a baking dish or sheet pan. Repeat with the other half of the meatballs(you may have to add more oil). Bake the meatballs for about 20 minutes in the preheated oven, until cooked through.
Meanwhile, prepare the salad by placing the lettuce, tomatoes, and red onion in a large bowl or individual plates or bowls. Top the salad with the meatballs and spoon some of the dressing over the top. Serve immediately.
http://butimhungry.com/2014/10/07/meatball-salad-with-buttermilk-blue-cheese-dressing/