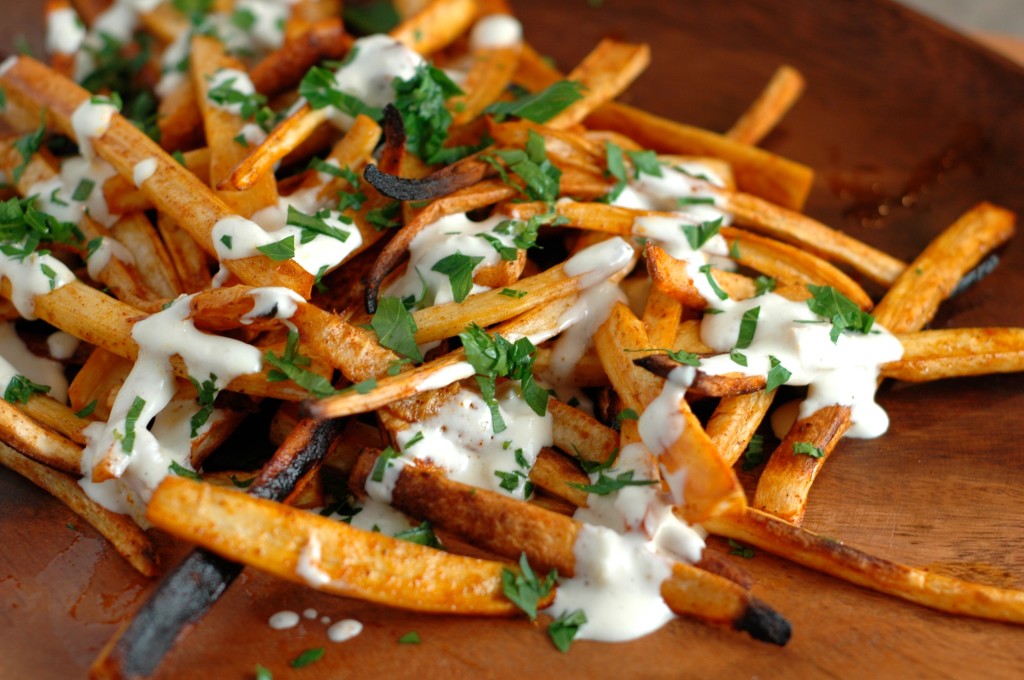 You know how I know it's fall?
Because it's October.  But ALSO, because I feel like cooking again.  Really cooking.  Not just chopping up some vegetables, or throwing some grilled meat on top of a salad and calling it dinner.  I feel like simmering, braising, roasting.  I feel like using lots and lots of spices, and drenching everything in butter.  I feel like taking ordinary, humble ingredients and making them into something really special.  In summer, there's not too much that can improve on the gloriousness of a ripe tomato.  In fall, we can do some real work.  Besides the fact that I can turn on my oven or boil a pot of water without turning my kitchen into a sauna.  So that's helpful.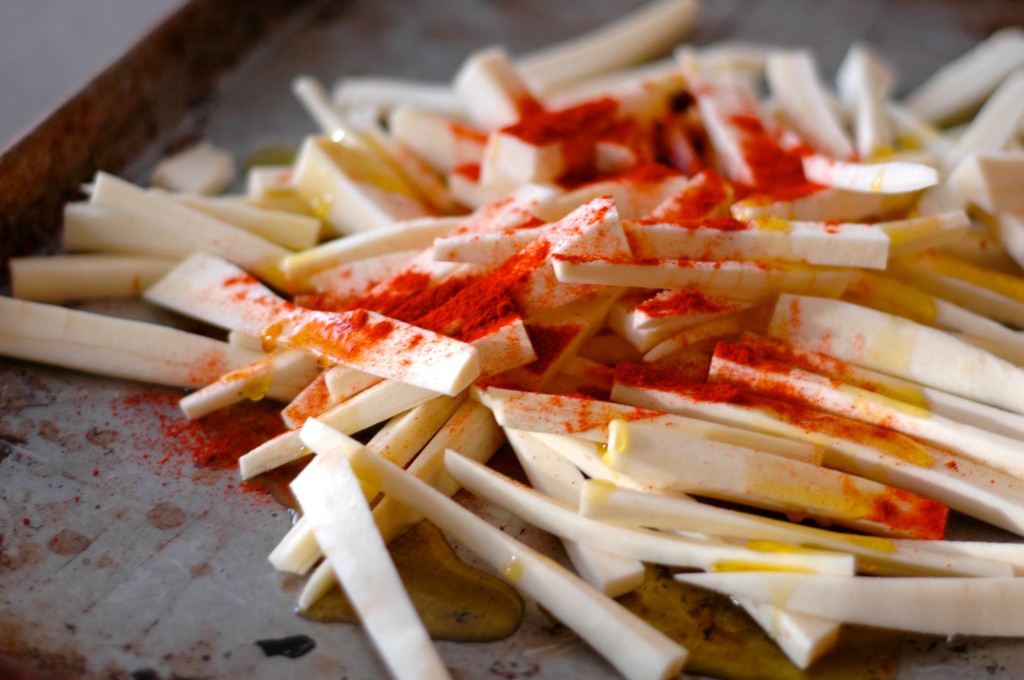 Don't get me wrong- these are very little work for the payoff- they're basically oven fries with a quick dipping sauce.  But I love the transformative feel to them- like you're taking boring old parsnips and making them into some really special and delicious.  No offense parsnips.  You're much more exciting than potatoes, even.  But a parsnip is a parsnip is a parsnip… unless it's a smoky, crispy fry.  They flavor on these is awesome… bright and rich, and the parsnip sweetens as it roasts.  The crema that tops them off it kind of amazing on its own… a hint of garlic, sure, but mostly the preserved lemon shines it's tangy, tart, citrus-y sunshine all over everything.  Pair it with the down-to-earth parsnip fries and you're in simple side HEAVEN.
So let's cook of fall cooking season with a bang (and yes, notably, without a pumpkin recipe- don't hurt me). What are you all cooking as the weather cools down?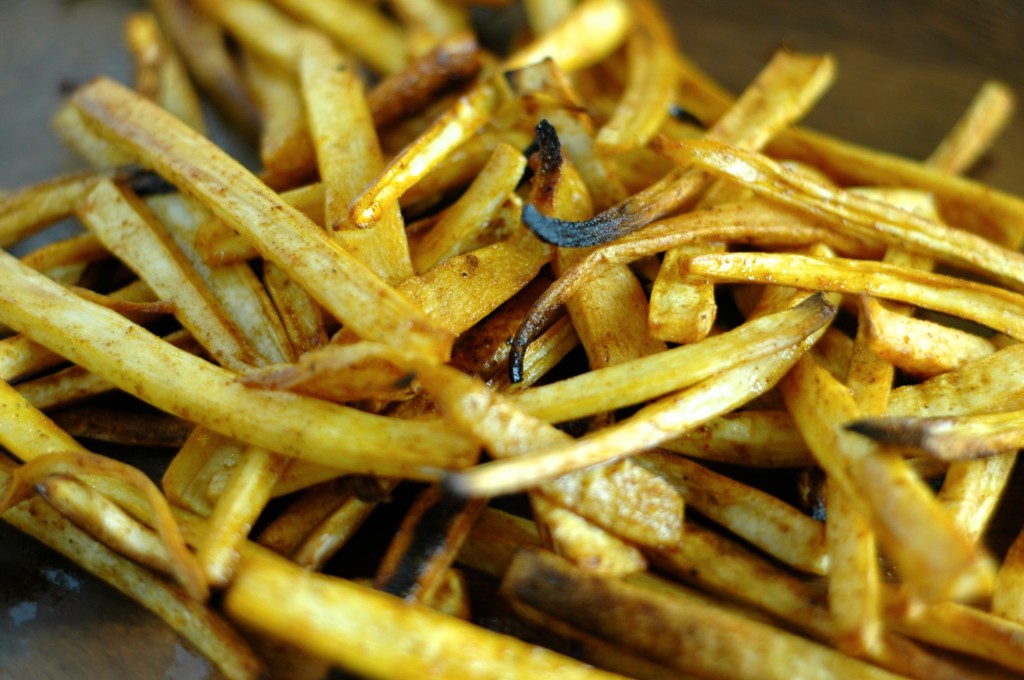 inspired by this recipe, basically I just un-veganized it. Whoops.
If you don't have preserved lemons (insert sad face), the juice of half a lemon would be ok, too. But really, try making preserved lemons! It's fun and easy and they're amazing!
For fries:
3 large parsnips, cut into 1/4" "fries"
3 tablespoons olive oil
1 tablespoon smoked paprika
salt to taste
1 tablespoon chopped parsley
For Crema:
1/4 cup whole-milk yogurt
2 tablespoons mayo
1 garlic clove, minced
2 tablespoons chopped preserved lemon
1 tablespoon olive oil
To make the crema, combine the yogurt, mayo, garlic, lemon, and olive oil in a food process, and blend until very smooth.
Preheat oven to 375 degrees F.
Toss the parsnips, paprika, olive oil, and salt on a baking sheet until the parsnips are well-coated. Roast for 25 minutes, then turn up the oven to 500 degrees F. Bake for another 5-10 minutes, or until the fries are crisp and golden on the edges.
Drizzle the fries with half of the creme and sprinkle parsley over the top. Serve with additional crema for dipping.
http://butimhungry.com/2014/10/13/paprika-parsnip-fries/