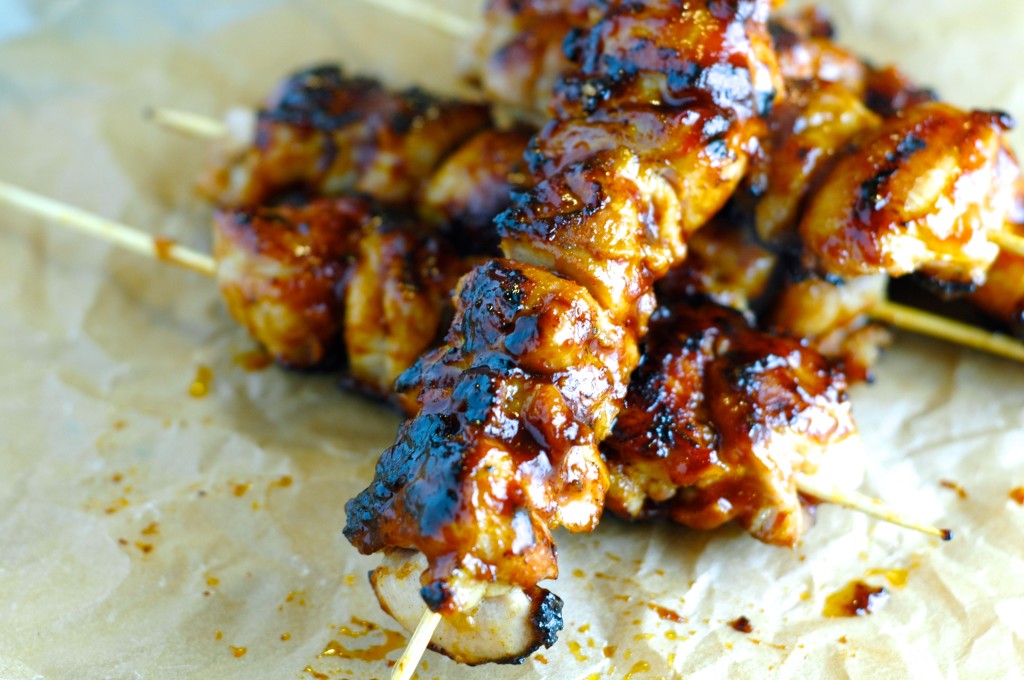 Oftentimes, I find an simple-looking recipe, tag it for a weeknight on sight, and go about my business.  Come the weeknight in question, I gather up my ingredients only to realize upon reading the recipe that the recipe has some weird quirks that make it not quite so simple. It might be lots of prep (endless chopping, anyone?), or a sauce that needs a bit too much attention at an hour when my children are both seemingly losing their minds, or, worst of all, the use of more than the absolute minimum requirement of pots and pans.  Recipes that sound simple, but aren't, are the bane of my weeknight existence.  Sure, there's a place for involved, slow, layered recipes.  Tuesday night is not that place.
This recipe, on the other hand, was kind of the opposite.  When I read through the recipe, I thought, "Wow. There's a lot going on there.  Bacon Paste?  Bourbon BBQ sauce?"  But it sounded so good that I decided to throw caution to the wind I give it a whirl.  And I was kind of amazed by how simple it was.  It's basically marinated chicken skewers.  Instead of mixing up a marinade, you blend up some bacon and spices in your food processor.  And bonus, unlike a marinade, there's no waiting.  You just slather on that bacon paste, put your kebabs on a grill pan, and brush on some bbq sauce, homemade or otherwise.  Now, I had made some BBQ sauce, which was also very easy, but if you want to keep it super simple, just mix some bourbon into your favorite store-bought sauce.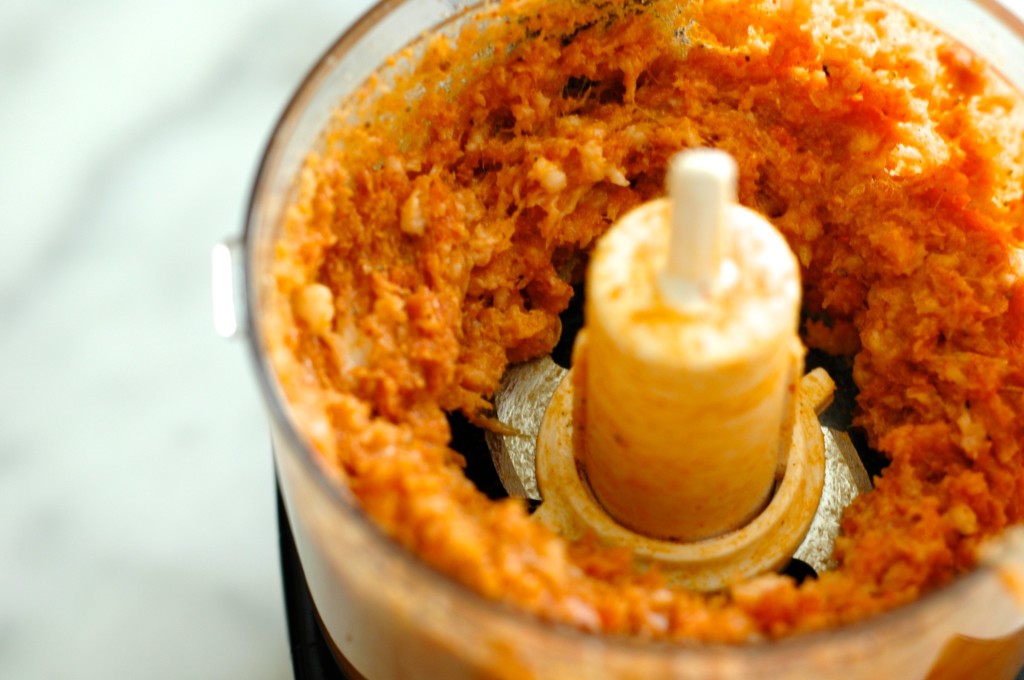 But, guys, this sauce.  It's so good.  I'm kind of picky about BBQ sauce.  I don't like it too sweet, but also not too spicy.  A little smoky, but with none of that fake liquid-smoke business. Sticky, not junky with corn syrup.  It's hard to find a good BBQ sauce these days.  But this is it- this sauce is everything I like in BBQ sauce.  And it's super simple- dump everything in a pot, let it simmer away for about an hour, and voilá!  The best little BBQ sauce you'll ever have.
Anyway, between the bacon, the bourbon, the tender chunks of chicken, this recipe is every bit as good as it sounds.  Actually, it's better.  The chicken doesn't dry out, (can I get a, "What what!" for chicken thighs?!) and stays super flavorful, because, you know… it's coated in bacon paste.  The bacon-y goodness coats the chicken and flavors it as it cooks, giving it crispy little bits around the edges.  After you slather on the sauce, those little bits wind up both crispy and sticky, and also sweet and smoky.  With a little more sauce to dip these amazing skewers in, they make an awesome appetizer, or if you're us, dinner.  Pretty good for a Tuesday, if you ask me.