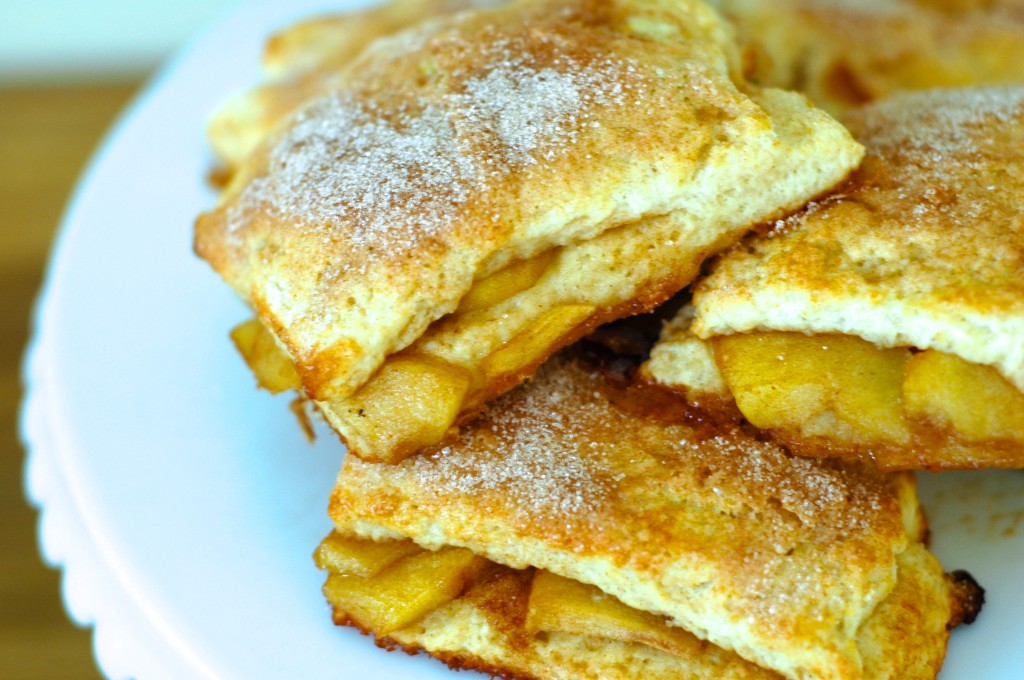 Everyone has their favorite fall thing. Pumpkin is a biggie.  Sweet potato is another one.  Mine is apples.  Come autumn, I want apple everything.  I love how versatile they are, how perfect raw or baked.  I feel the same way about apples in the fall the way I feel about rhubarb in the spring. (And in case you were wondering- yes, that may mean you'll get 5 apple recipes in a row.) No regrets.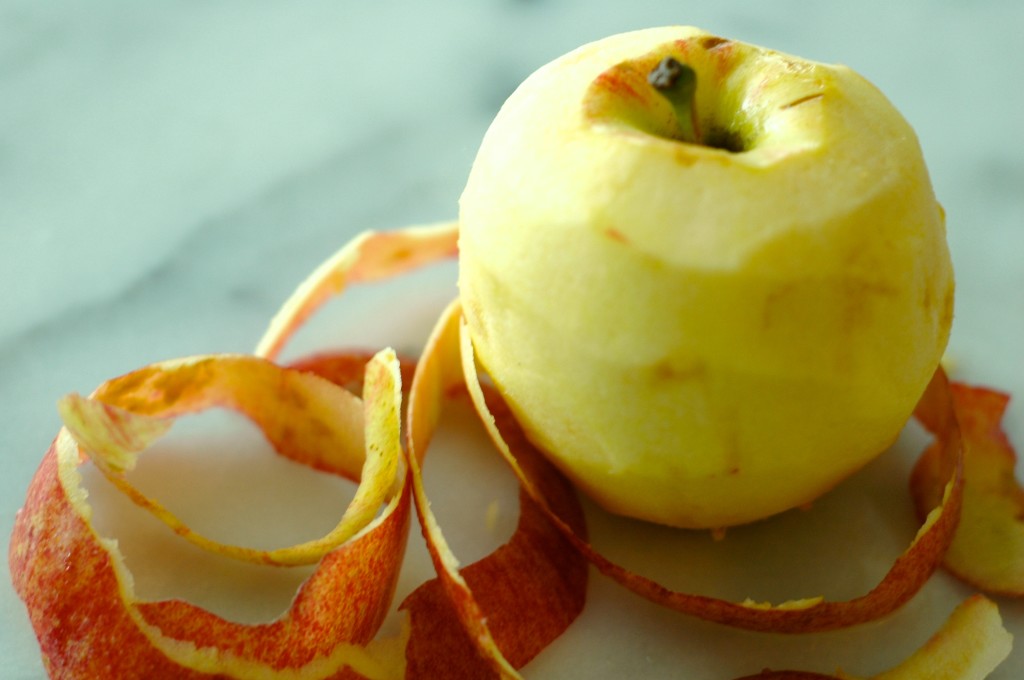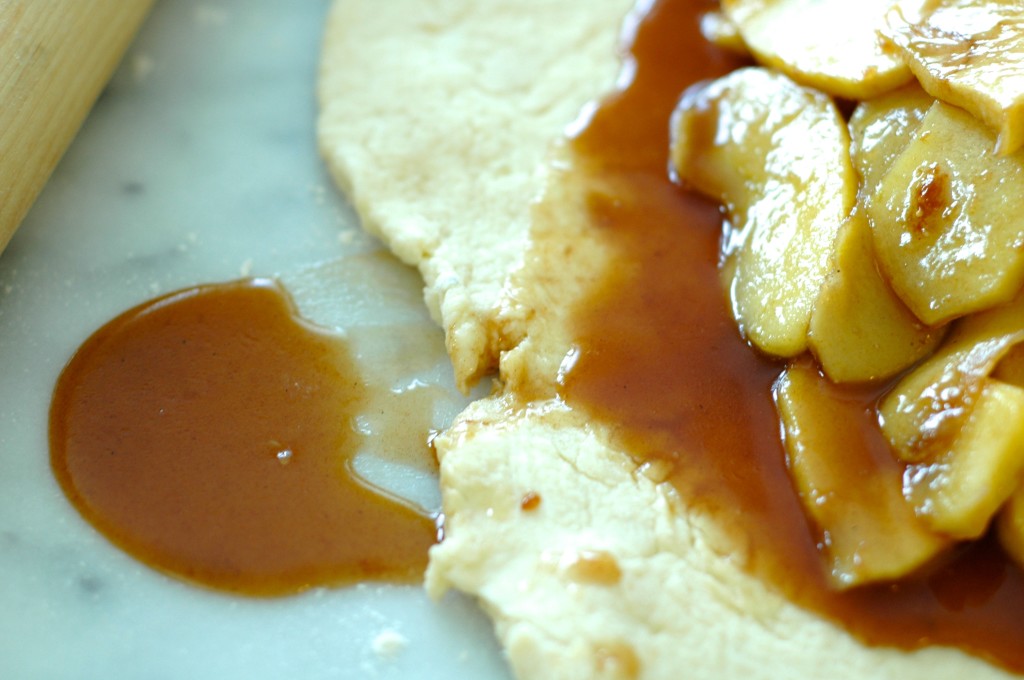 In all honesty, I made these a month ago, after I saw them on Joy the Baker and basically had to have them immediately.  I've been sitting on this recipe for a month, and for that I'm very sorry.  I can't stop thinking about how good these were.  I would have made them again since then, except I'm trying to do this thing called, "not eating desserts every day".  It's weird, I know. These were particularly dangerous to that plan, because they were so delicious and tempting that they didn't last the weekend last time I made them.  We are two adults and a toddler in our house, so I'll let you do the math on that one.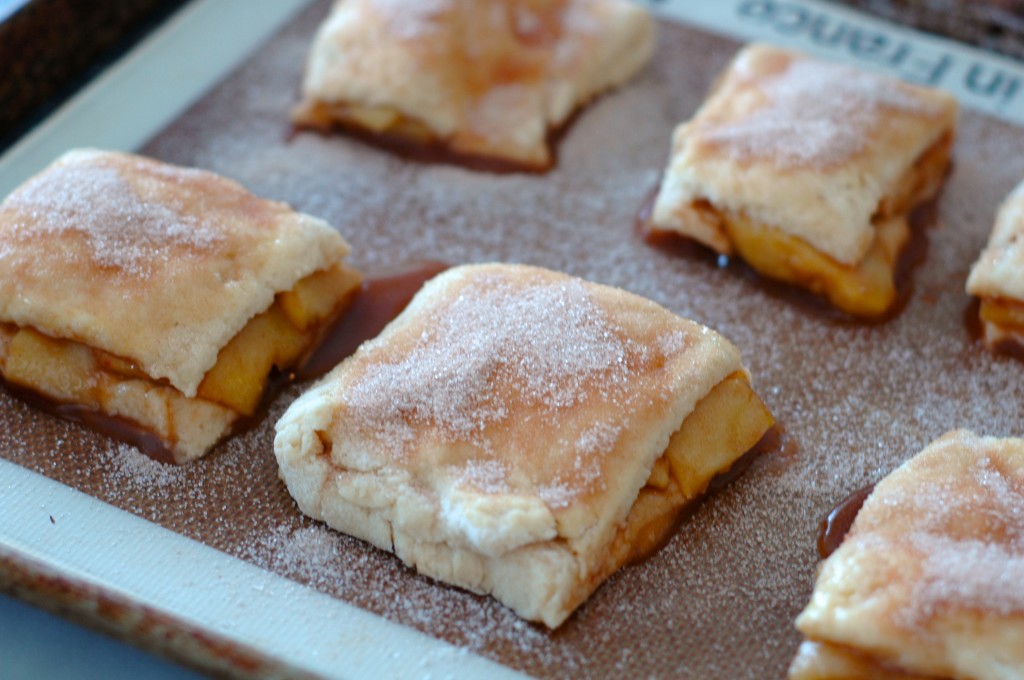 These are amazing… just the right amount of barely cooked-through apples (no mush here, folks) sandwiched between flaky, buttery biscuits.  With a little sprinkle of cinnamon sugar on top, they definitely taste like apple pie… but maybe even… better?  Sacrilege!  Maybe they just tasted so good because there was no rolling of pie crust preceding it.  Let's just say they're amazing and you should probably make up a batch for dessert tonight or breakfast tomorrow or brunch this weekend or whatever you think best.  Hope you enjoy them as much as we did, from my apple-loving little heart to yours.
For the apples:
1 Fuji apple, peeled, cored and sliced very thin
2 tablespoons unsalted butter
1 teaspoon ground cinnamon
2 tablespoons packed brown sugar
For the Biscuits:
2 cups all-purpose flour
1 tablespoon baking powder
1/2 teaspoon salt
1/4 cup cold unsalted butter, cut into small cubes
2 tablespoons granulated sugar
3/4 cup cold buttermilk
For the Topping:
1 large egg, beaten
2 tablespoons granulated sugar
1/2 teaspoon ground cinnamon
pinch of salt
Place a rack in the center of the oven and preheat oven to 425 degrees F. Line a baking sheet with parchment paper and set aside.
To make the apples, place butter in a medium skilled over medium heat to melt. Add the apples, cinnamon, and brown sugar. Toss with a wooden spoon until all of the apples are coated and the sugar is melted over the apples, about 2 to 4 minutes. The mixture will be warm and glossy, but the apples won't be cooked through. Remove from the heat and set aside.
To make the biscuit dough, place flour, baking powder, and salt in a medium bowl and add cold butter cubes. Use your fingers to quickly break the butter down into the flour. Some of the butter bits will be the size of oats, some the size of small peas. Stir in the granulated sugar.
Create a well in the center of the butter and flour mixture and add the buttermilk. Stir the mixture together until it is well moistened and holds together well. Biscuit dough should be soft and moist.
Use all-purpose flour to generously dust a clear work surface. Spoon dough onto the floured surface and use your hands to gather it into a ball and gently pat it into a small rectangle. If you're using gluten-free self-rising flour, the dough will crack a bit as you shape it into a rectangle, and again as you fold it over the apples. That's OK; just keep patting it back together.
Use a rolling pin to gently roll the dough into a rectangle 1/2-inch thick, about 7-inches x 10-inches. Arrange cooled apples in a single layer over half of the rolled out biscuit dough. Fold the bare side of the dough over the apples and gently press the edges to seal in the apples. Use the palms of your hand to pat the dough into a 6 x 8-inch rectangle if the edges are looking a bit rounded.
Use a sharp knife to slice the dough into 12 squares. Use a spatula to place each biscuit onto the prepared baking sheet, about 2-inches apart.
In a small bowl, whisk together sugar for topping, cinnamon, and salt.
Brush each biscuit top with beaten egg and sprinkle generously with the cinnamon sugar mixture.
Bake for 12 to 14 minutes until the biscuits are risen and golden brown. Remove from the oven and serve warm or cool completely before storing in an airtight container.
http://butimhungry.com/2014/10/22/apple-pie-biscuits/