Ok, so I know it's December and all, and everything is all about mulled wine and Christmas cookies and over-the-top pot-luck casseroles.  But the thing is, let's be reasonable.  We all still have to eat dinner.  And if you're like me, you  might want something a little lighter than a lot of things that are rolling across the food-blogging world right now.  Don't get me wrong, I can scarf cookies, cakes, and heavy-cream laden desserts with the best of them.  But even I need a light dinner every once in a while.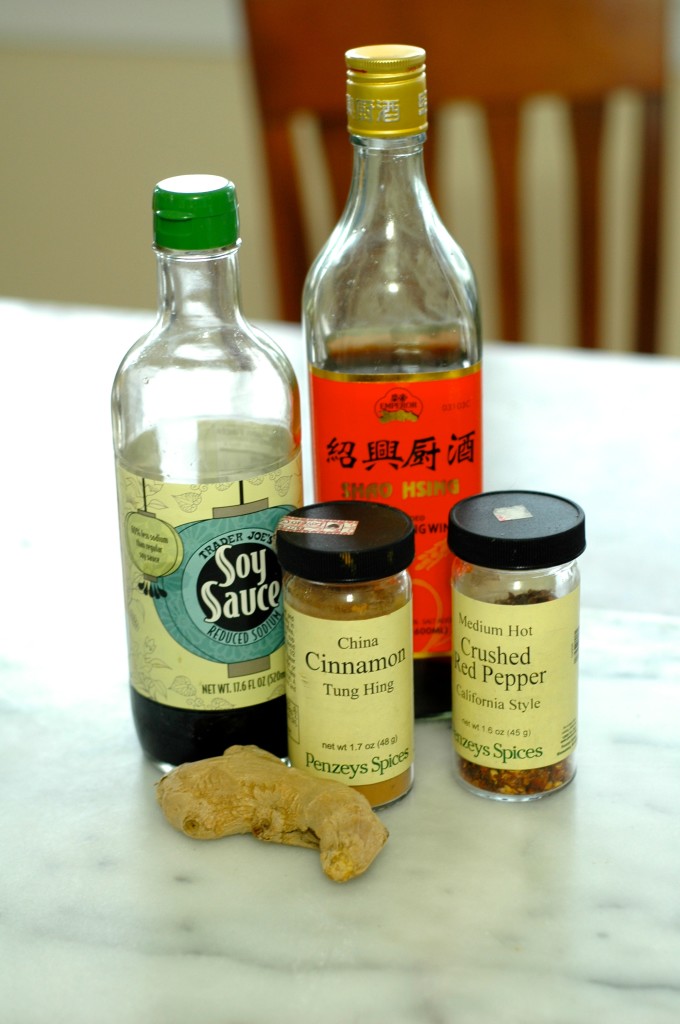 For that kind of cooking, I love pork tenderloin.  Pork tenderloin is the boneless, skinless chicken breast's tastier cousin.  It's lean and tender, but doesn't dry out as easily as a chicken breast and typically has a lot more flavor.  And when it comes to pork tenderloin, this is THE marinade that you need to use.  I struggled when writing up this recipe because I couldn't think of what to call it.  It's become so ubiquitous in our house that it's just called, "the pork tenderloin marinade".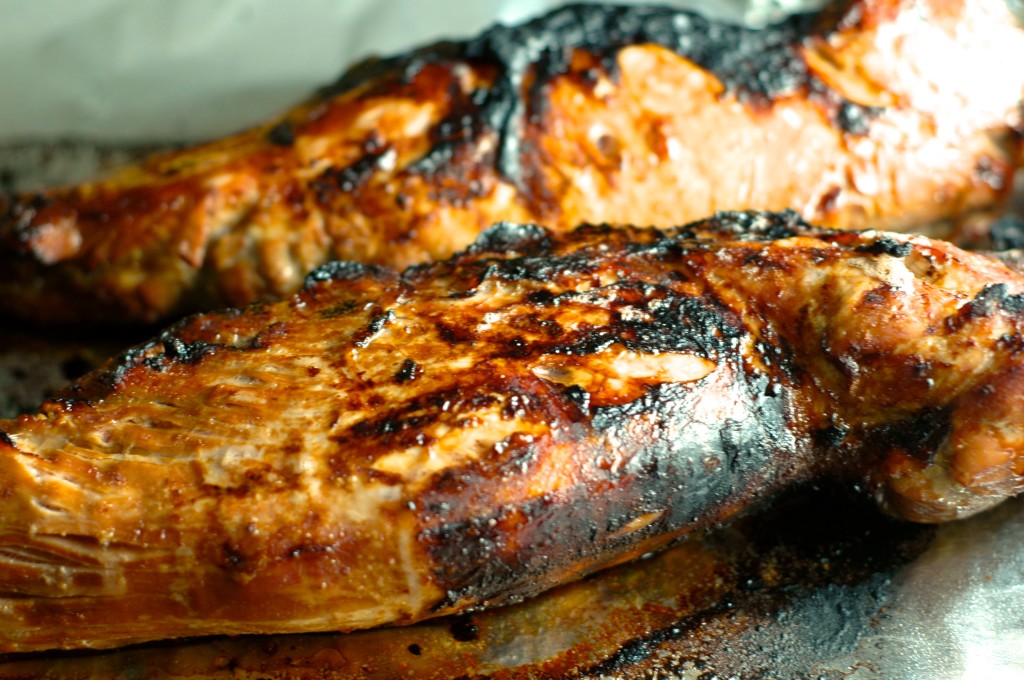 Sure, I've tried other recipes… and some have been real good.  But this is the best.  It's not fancy, doesn't call for anything I don't usually have, and can handle some creative substitutions.  It's great for entertaining, too, because you can make the marinade a day or two ahead of time, and when you're ready to eat, all you need is 15 minutes under the broiler. This is a pork tenderloin for all seasons.  But most often, here, it's just weeknight dinner, along with some roasted broccoli or potatoes and a big ole' salad.  It's also great sliced up thin on top of some sesame peanut noodles.  Just what the doctor ordered after days and days (and nights) of Christmas cookies.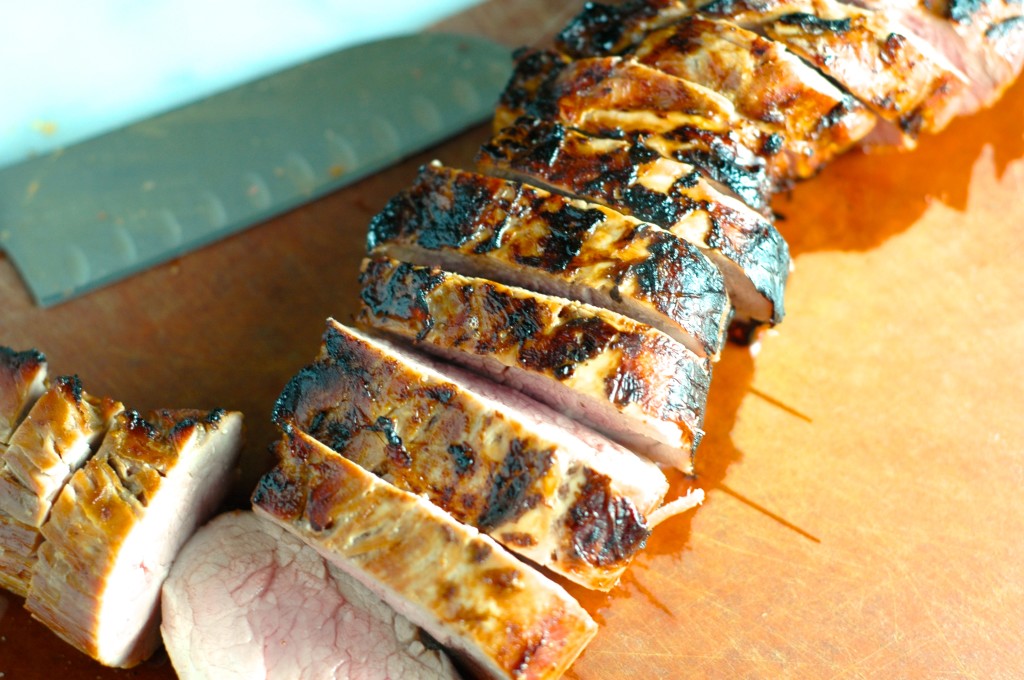 The Perfect Pork Tenderloin
If you don't have a great relationship with your broiler (I GET it.), you can roast the tenderloin at 500 degrees F for about 20 minutes, flipping halfway through. I've also made this many times on the grill, which is fantastic. Either way, just use a thermometer to make sure the meet is cooked through at 145 degrees F.
1/2 cup soy sauce
2 tablespoons honey
1 tablespoon brown sugar
3 tablespoons rice wine (or sherry, or white wine... whatever you've got)
2 cloves of garlic, grated
1/2 teaspoon grated ginger
1 teaspoon cinnamon
1/8-1/4 teaspoon red pepper flakes
2 lbs pork tenderloin
In a small bowl, mix all of the ingredients, except for tenderloin. When combined, pour the marinade over the tenderloin, either in a small baking dish covered with plastic wrap or a sealable plastic bag. Refrigerate for a few hours or overnight.
Turn on your broiler to it's HIGH setting. Remove the tenderloin from the marinade, letting any excess drip off. Place the tenderloins on a baking sheet covered in foil (trust me!), or a broiler pan if you've got one. Broil the meat for 7-8 minutes on each side, or until a meat thermometer reads 145 degrees F. Let the meat rest for 5 minutes before slicing and serving.
http://butimhungry.com/2014/12/09/the-perfect-pork-tenderloin/