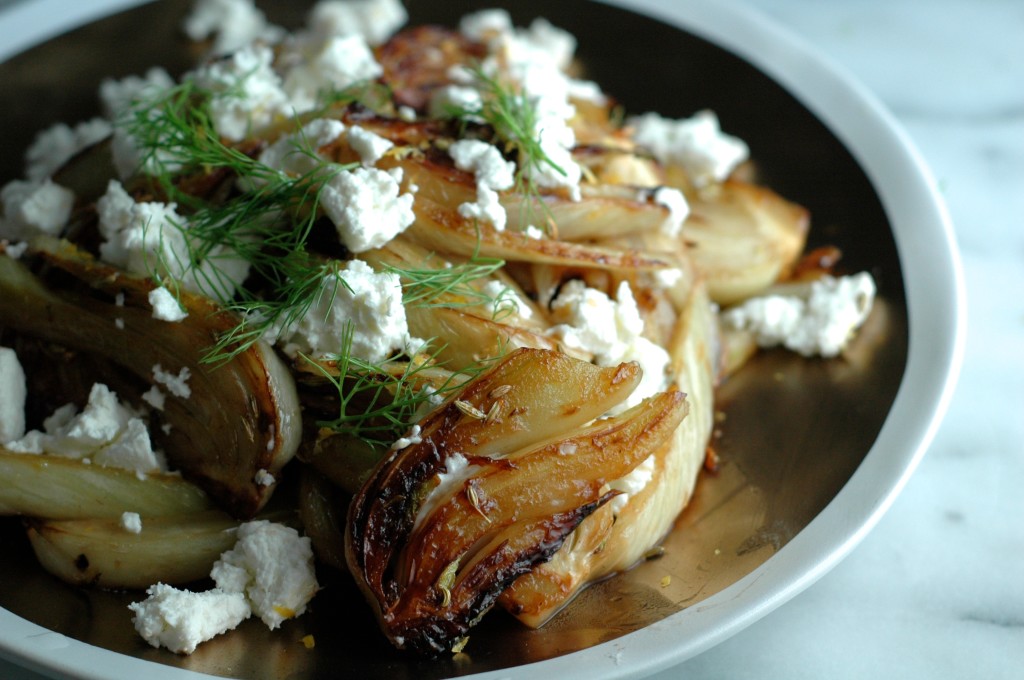 Quick.  Before spring comes in earnest.  Get in all of your comfort-food-eating.  And your cheese-melting. And your warm spice toasting.  Because spring is coming soon and it will be all strawberries and asparagus. I know it'll be a month or two, or even three (God help us), before I'll really be enjoying spring produce, but a girl can dream, can't she?  I mean, the weather forecast for next week promises a day with balmy 47 degree temperatures.  I'm busting out the shorts.
Just kidding.  I don't wear shorts. Ew.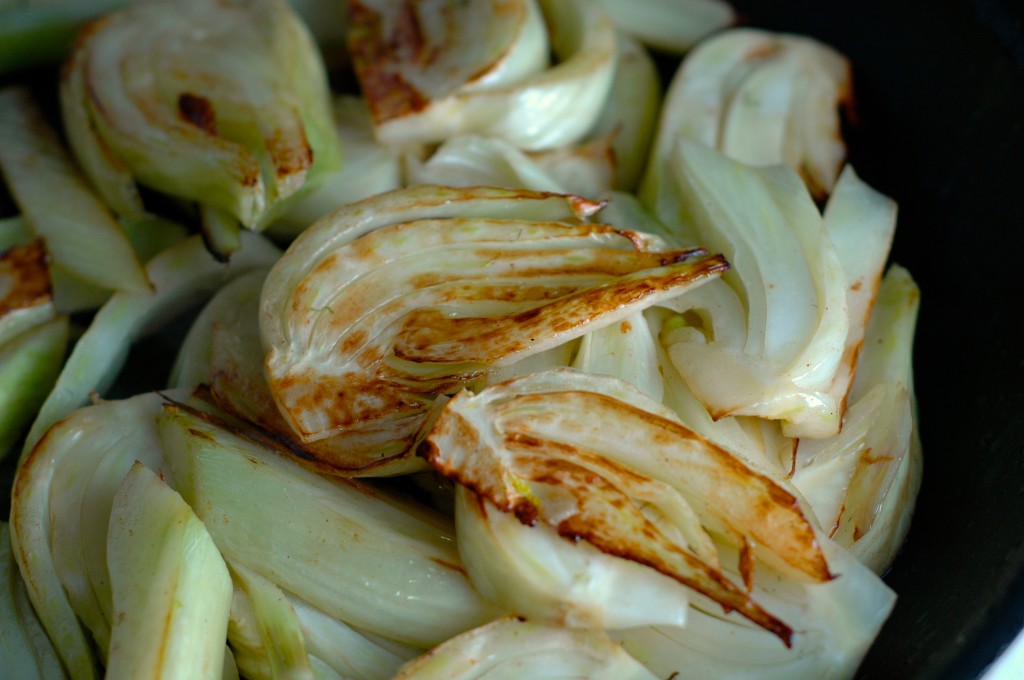 Anyway, this fennel is the perfect transitional dish.  It's warm, comforting, and the licorice-y fennel is exactly what I want on a cold winter night.  But there's also a promise of spring in there somehow.  It's lighter than most of it's comfort food brethren, being, you know, a vegetable and all.  A light sprinkle (or whatever, I don't judge heavy cheese sprinklers) of tangy goat cheese and loads of bright lemon zest will wake up your winter-weary palate.  Doesn't lemon zest make you feel like you've got a mouthful of sunshine?  No?  You think maybe I'm starting to go slightly insane from a vitamin D deficiency?
You might be right.  But either way, I think you'll really love this one.  Caramelized fennel, guys.  Goat Cheese.  Lemon Zest.  Crunchy, sweet little fennel seeds clinging to everything.  Just do it.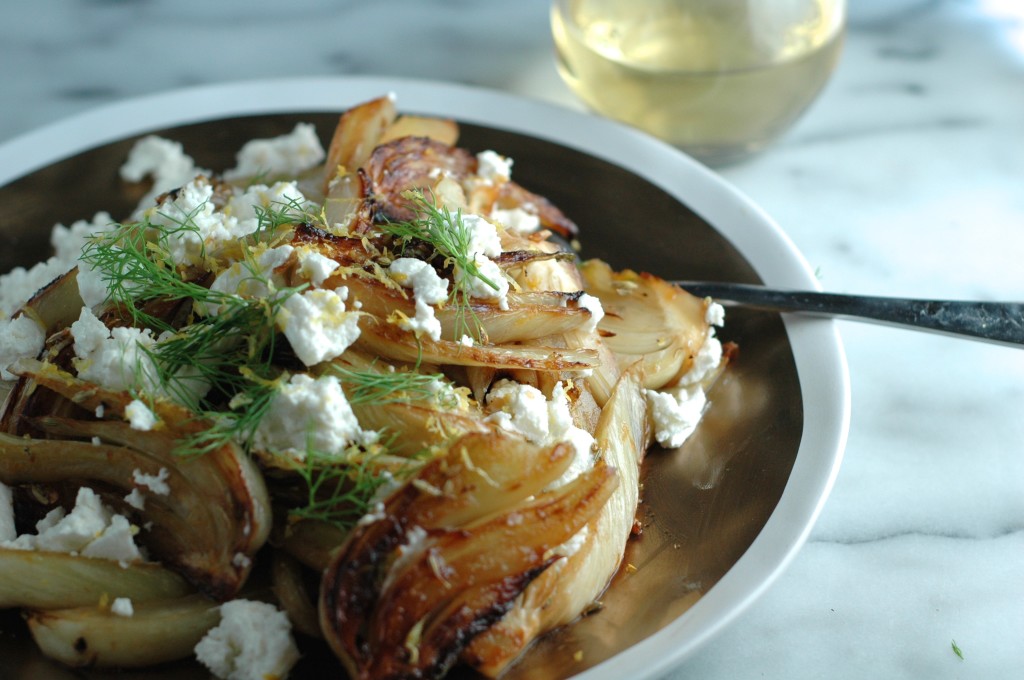 Oh, and in case you were wondering, this is the perfect side dish for this roasted chicken.
Caramelized Fennel with Goat Cheese
adapted, once again from Plenty
2 large fennel bulbs
2 tablespoons unsalted butter
2 tablespoons olive oil
1 garlic clove, minced
2 tablespoons sugar
1 teaspoons fennel seeds
coarse sea salt and pepper
3 oz creamy goat cheese
zest of 1 lemon
Trim the fronds from the fennel bulbs, saving a bit of the greenery for a garnish, if you're so inclined. Cut it into quarters vertically, and then quarter those pieces, so that each bulbs give you about 16 wedges.
In a large frying pan, melt the butter with the oil. When the butter begins to foam and the oil is hot, add the fennel and give it a few tosses to coat. Cook over high heat for about 8 minutes, giving it a flip or stir every few minutes, but not so often that the pieces don't get a nice and brown and caramelized on the sides.
Once all the pieces are browned, sprinkle the garlic, sugar, fennel seed, and salt and pepper to taste over the fennel. Continue to cook for another minute or two, tossing or stirring the fennel so that all the sides of all the pieces are coated. Add the lemon zest and give it another toss before removing the fennel to a serving dish. Crumble the goat cheese over the fennel and garnish with the fennel fronds and additional lemon zest if desired. Can be served hot or at room temperature.
http://butimhungry.com/2015/03/04/caramelized-fennel-with-goat-cheese/