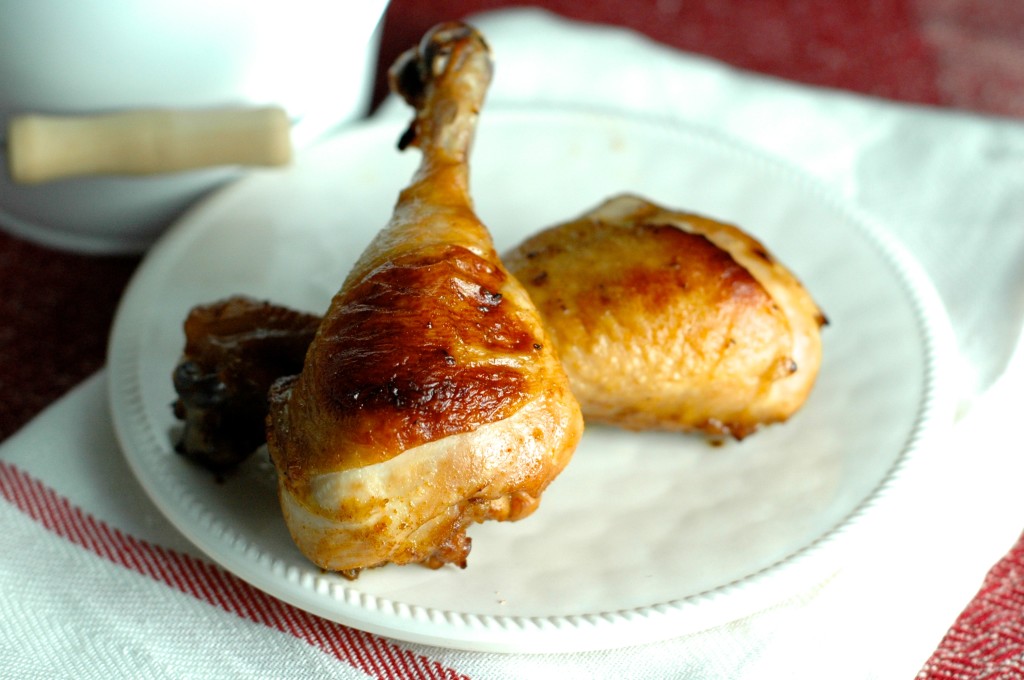 Picnic memories are always kind of happy memories, aren't they?  Think about it: do you have any not-so-fond memories of a picnic?  Sure, some are better than others, but are they ever really bad?  No, not really.  The word picnic, for me, conjures up happy reminiscences.  The lawn picnic at Ravinia with all my friends almost a decade ago now, where we drank wine and belted our Hootie and the Blowfish songs and ate pre-made potato and pasta salad from the grocery store.  The impromptu picnic of sandwiches from Pastoral that my husband and I ate in the garden of the Art Institute the day that he proposed.  The PB&Js and apple slices, and sweet perfect little waffle cookies that I pack for my sweet boy, so he can have a picnic in the treehouse with grandma.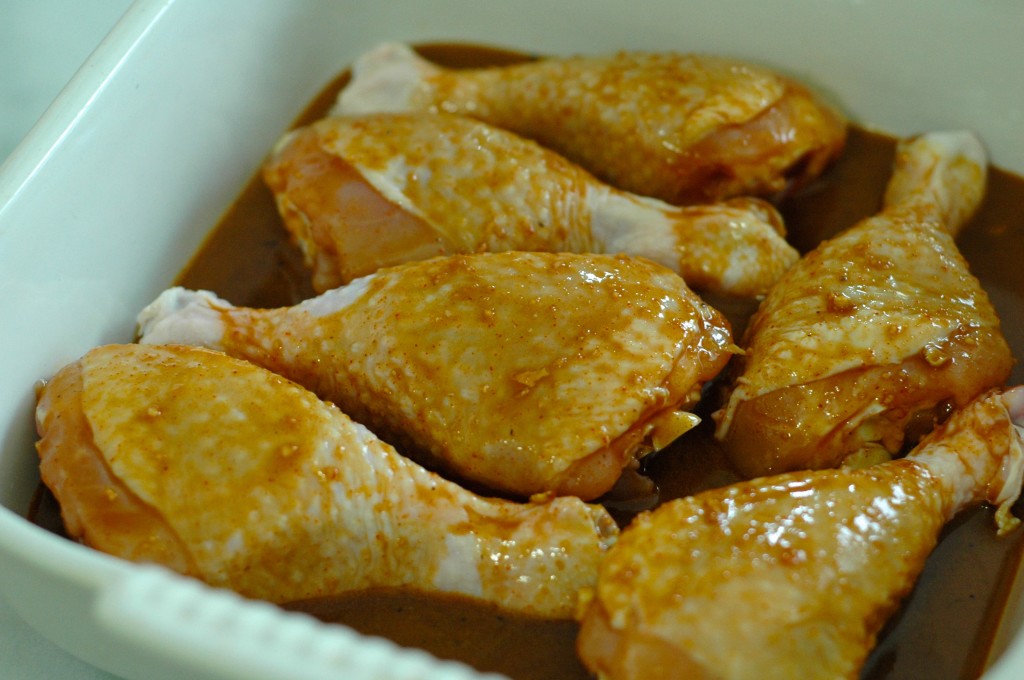 See?  Picnics are serious happy-making.  So how can picnic chicken be anything other than a delight?  Not to ruin the suspense, but it is- it really is.  The chicken is marinated in a perfect combination of salty, sweet, and umami ingredients- just the right balance of flavors, without overpowering the flavor of the chicken.  The meat bakes up tender and juicy, without having to bother with frying. And as promised, it's just as good cold or room temperature as it is hot.  I'm not talking just passably good, but maybe, possibly, even more delicious that way?  Which, I suppose is why it's called picnic chicken, because it really is the perfect thing to tote along with you on a picnic.  Drumsticks or thighs are perfect to that end- no utensils needed, so the cleanup is super easy.
I can see this being a part of many happy future picnics- wherever they may be.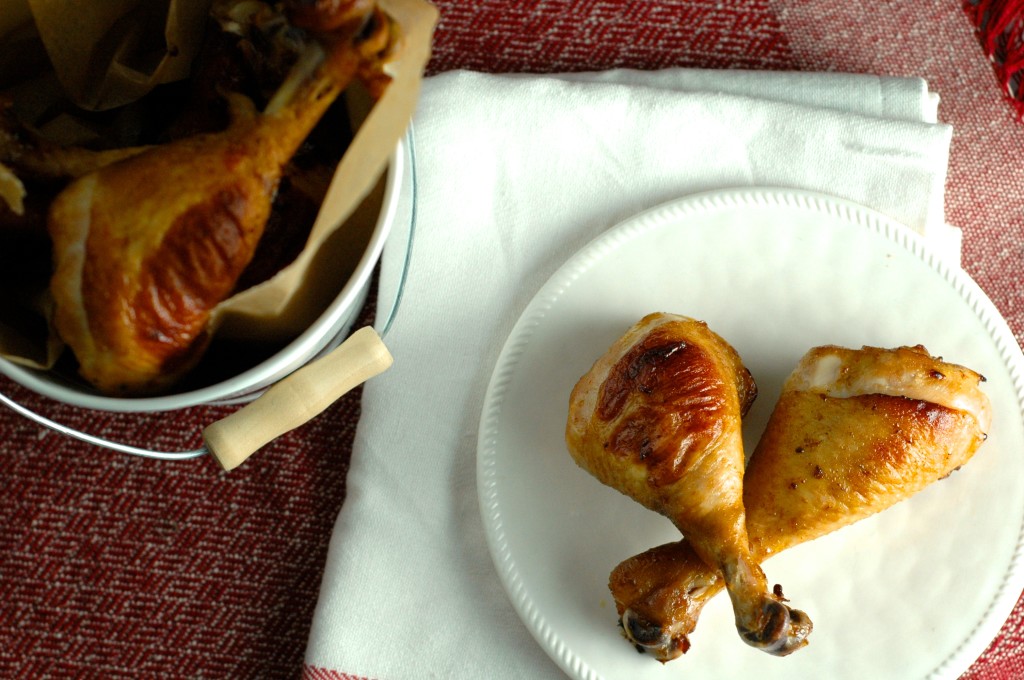 ½ cup good quality soy sauce
¼ cup fresh squeezed orange juice
2 lemons, juiced
2 tablespoon honey
2 cloves garlic
1 tablespoon mild smoked paprika
2 teaspoons ground cumin
½ cup olive oil
1/2 teaspoon salt
1/2 teaspoon freshly ground black pepper
4 pounds chicken legs and thighs
Place all ingredients except the olive oil and chicken into the bowl of a blender or food processor. Puree for 30 seconds on high.
With the motor running, slowly add the oil. Pour marinade over chicken(either in a dish or a gallon-sized plastic bag) and marinate for 24 hours in the refrigerator.
Preheat oven to 400°F. Remove the chicken from the marinade and arrange on a baking sheet or baking dish. Roast for 45 minutes, or until the skin is nicely browned and the chicken is cooked through. Serve hot, cold, or anywhere in between.
http://butimhungry.com/2015/05/28/picnic-chicken/