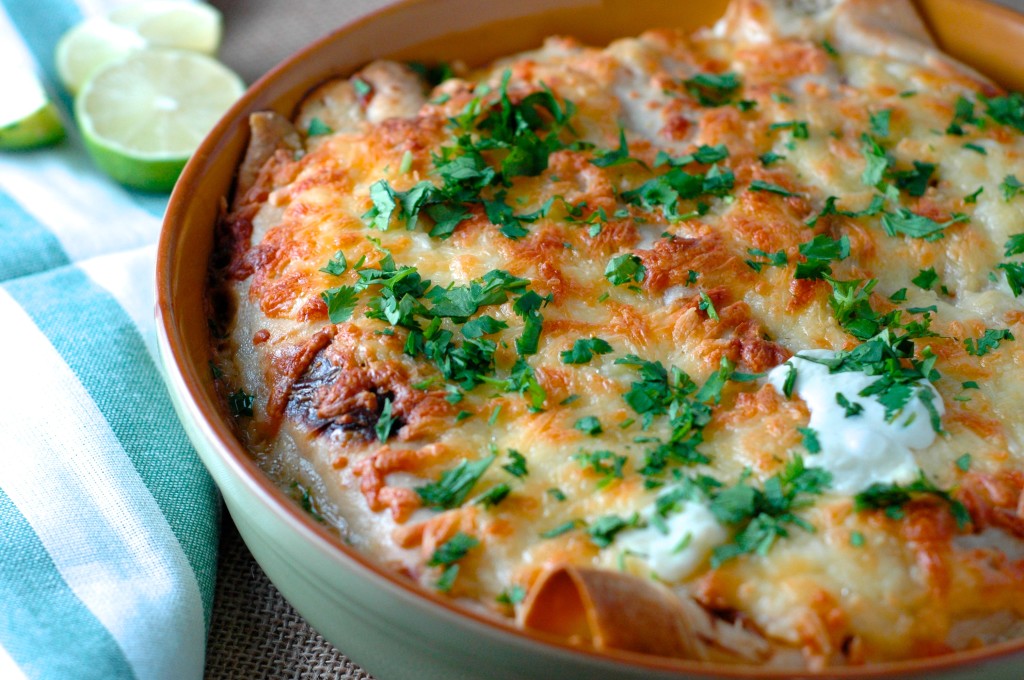 I can't let Father's Day come and go without posting a recipe for these creamy chicken enchiladas.  They are my husband's favorite.  No, I feel like that's putting things a little too mildly.
For  a person who married a woman who loves to cook, my husband kind be kind of blasé about food.  He'll eat most things I make, which is great, but he very rarely gets excited about any one thing I make.  I asked him once what he had a taste for and he didn't even know what I meant by that.  That's what I'm up against, folks. Except, once I started making these enchiladas, things changed.  Now, when I ask, "Got a taste for anything special for dinner?" or "What shall I make for your birthday meal?" or even "Breakfast, anyone??", the answer is always… "ENCHILADAS."  He likes them that much.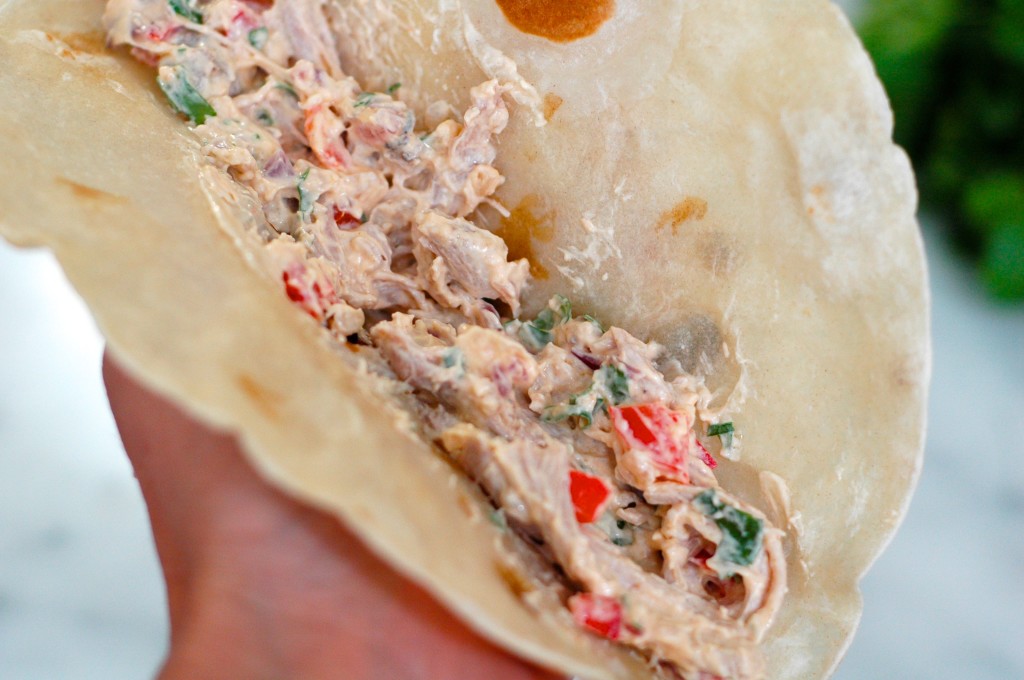 I can't say I blame him… they're really good- rich, satisfying, creamy, and cheesy.  Oh, so cheesy.  You might recognize these as a different version of these chard and black bean enchiladas that I also love. But for those with less adventurous tastes, this chicken filling is perfect.  It's loaded up with flavor, so it's definitely not boring, but simple enough that everyone really does love it.  Its one of my favorite things to make when I'm bringing someone a meal, along with some refried beans  and chips and salsa.  It's always a winner.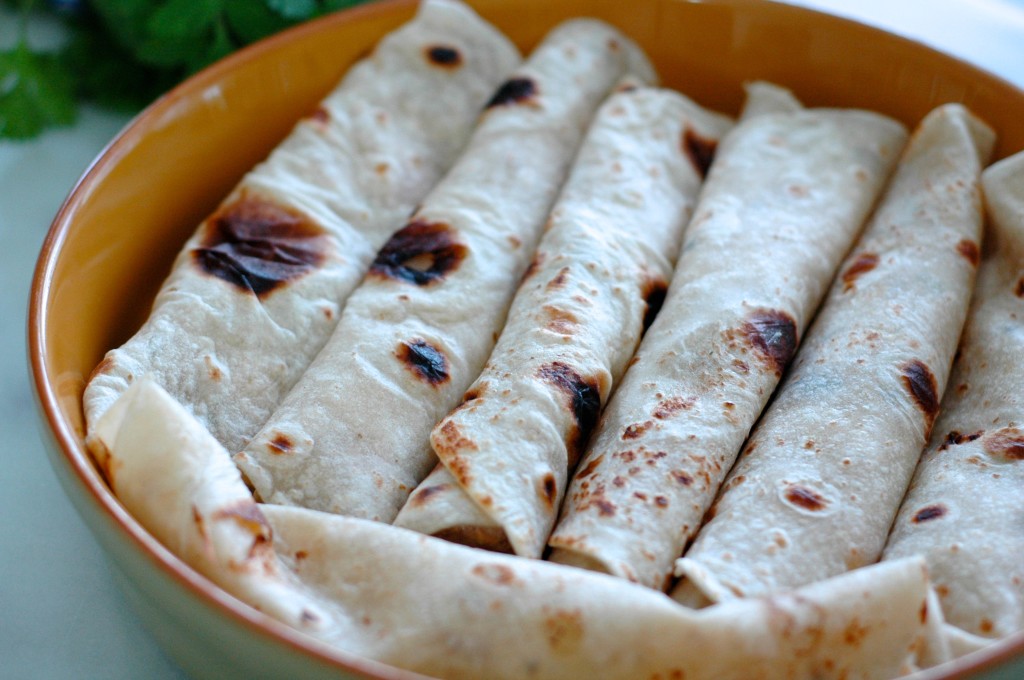 Not only would this be an awesome thing to make for Father's Day dinner (you can make most of this ahead of time!), but if you're out a gift this year, you can always make several batches to freeze and call it his present.  (That's legit, right?  Because that might be happening here.)
Hope all the papas out there have a great day celebrating with their families!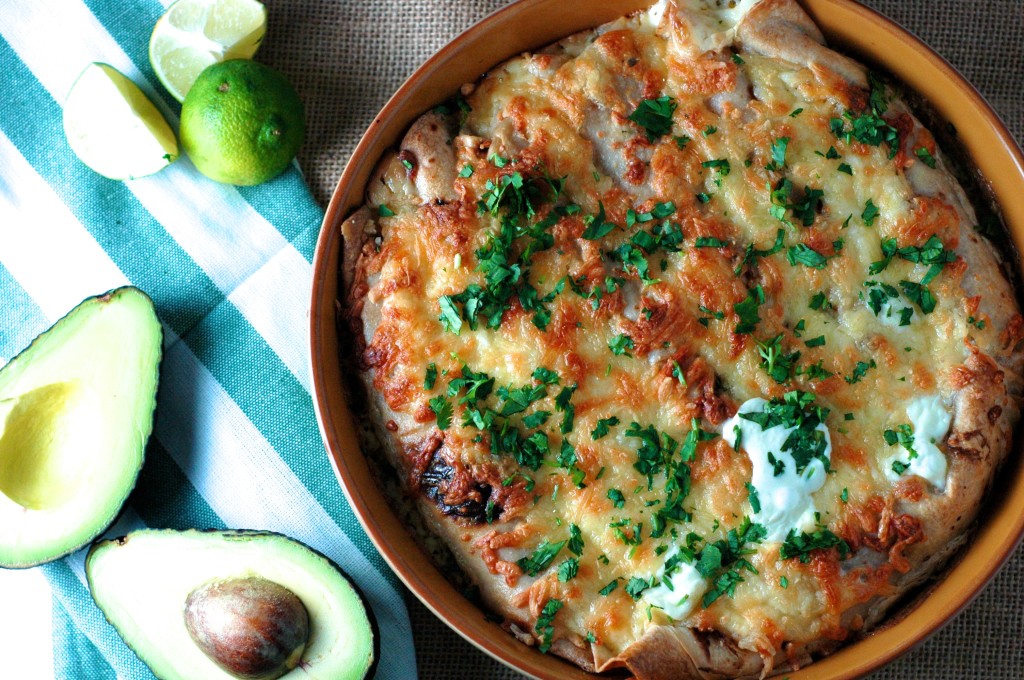 Creamy Chicken Enchiladas

You can also use corn tortillas when rolling the enchiladas as well. They do tend to be smaller, so you will probably just need a few more.
1 lb cooked, shredded chicken
3 tablespoons olive oil
1 medium onion, chopped
3 cloves garlic, chopped
1/2 large red pepper, chopped
2 tablespoons chopped fresh cilantro
1 teaspoon cumin
8 oz cream cheese
2 cups shredded chihuahua or jack cheese
16 flour tortillas
2 cups heavy cream
Preheat oven to 400 degrees F.

In a large skillet, heat olive oil over medium heat. Add the onion, garlic, and red pepper, cooking until the onions and red peppers are just tender, but not browning. Add the cumin, cilantro, and cream cheese, stirring until the cream cheese is completely melted. Add the shredded chicken and stir until all of it is coated with the cream cheese mixture.

Take each tortilla and spread a small amount of the chicken mixture down the center (about 1/4 cup). Roll up the tortilla and place it seam down in a 9x13 baking dish. Repeat with the rest of the tortillas and filling.*

Sprinkle the cheese over the top of the enchiladas, then pour the cream over the top. Bake for 30-40 minutes, or until cheese is melted and golden brown. Top with more chopped cilantro, and serve with some lime wedges, avocados, hot sauce, or salsa (salsa verde is amazing with this!)

*You can make these ahead of time up until this point, even sprinkling the cheese over the top and putting these in the fridge until you're ready to cook them. When you're ready, just pour the cream over the top and bake off. When I freeze these, I freeze them completely at this point, then pour the cream over, wrap them up, and then put them back in the freezer until ready to bake.

http://butimhungry.com/2015/06/19/creamy-chicken-enchiladas/