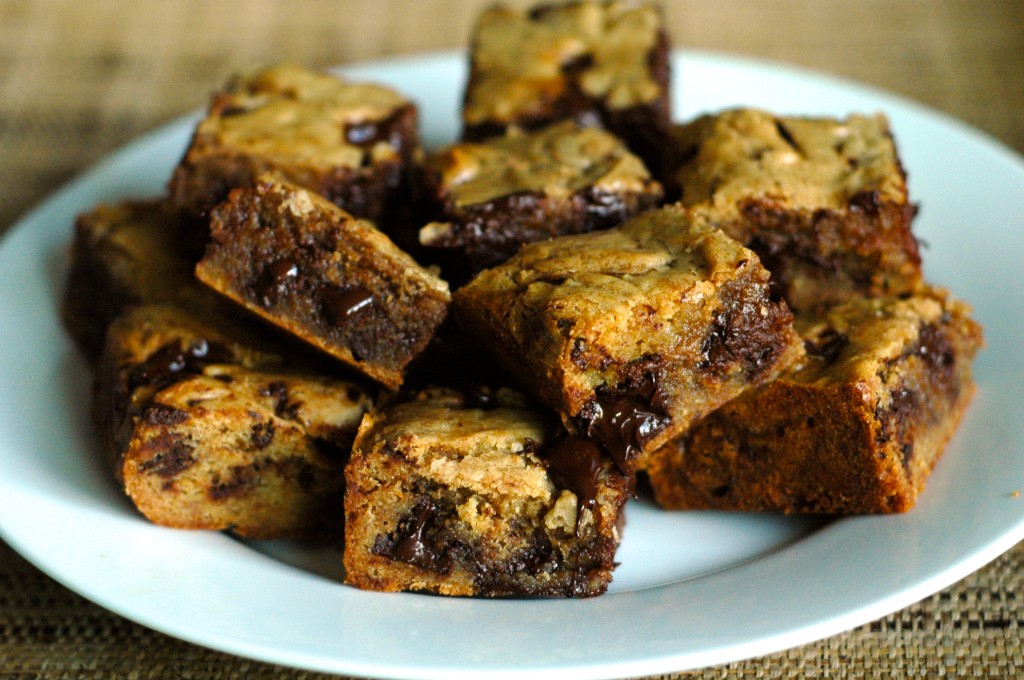 Listen.  It's mid-June.  The beginning of summer.  You really should be eating healthfully.  Loading your body up with nutrient-packed greens and antioxidant rich berries and all of that.  I mean, that's what I'm doing.  Mostly.  But chocolate and vanilla and browned butter know no season.  Or rather, my craving for them has no season.  Or, maybe, it knows ALL the seasons?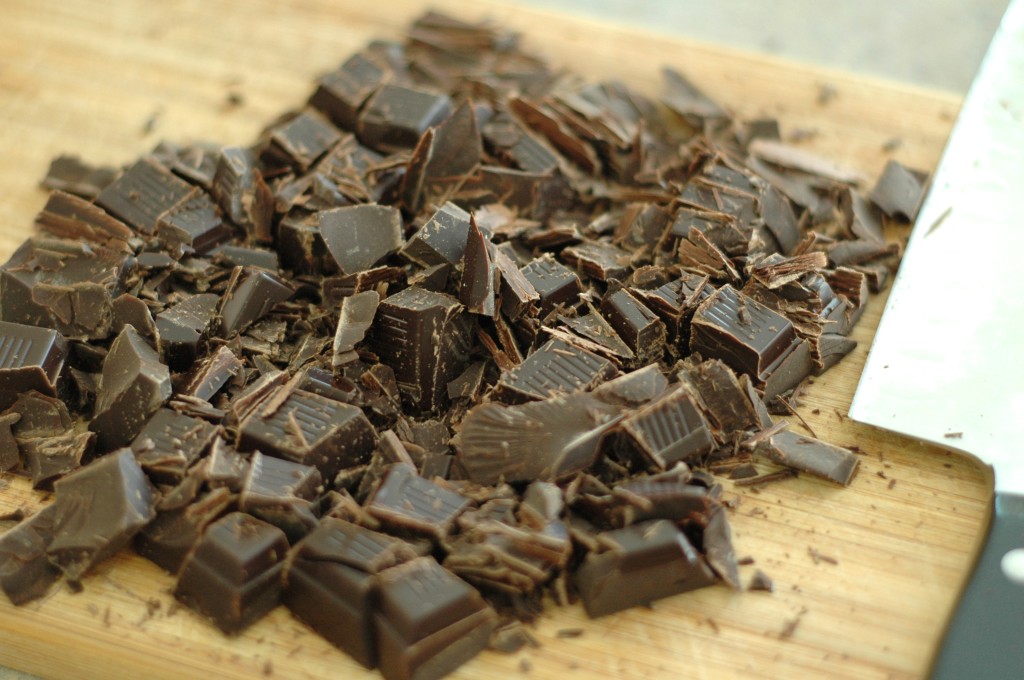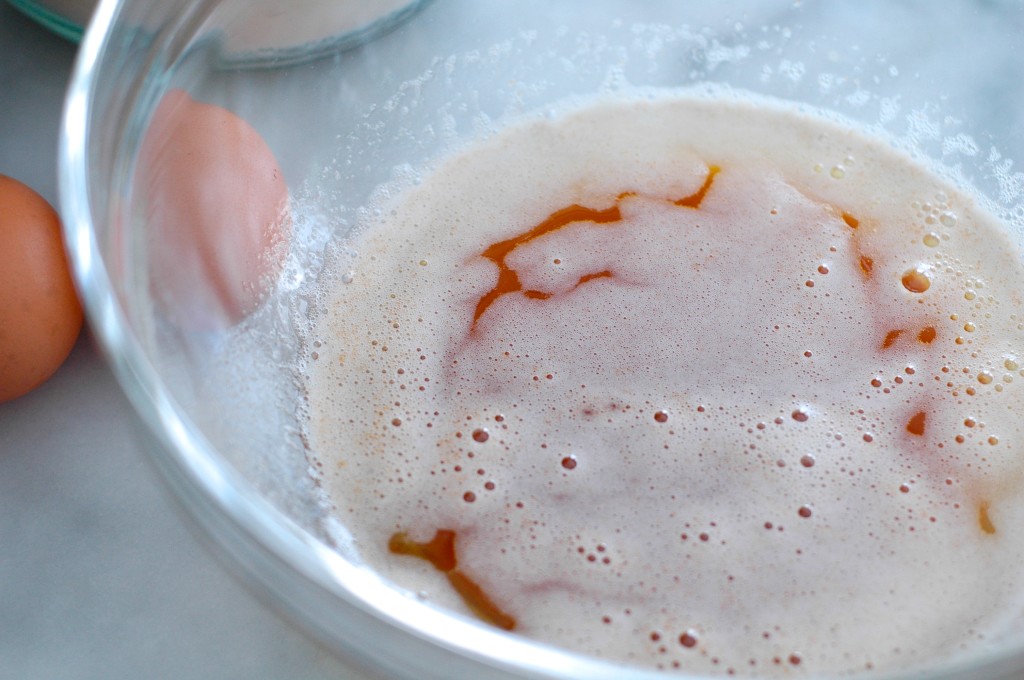 Look, as I write this, I'm eating a salad for lunch.  It's great! Lettuce!  Grape tomatoes!  Questionably healthy dressing made with yogurt! I'm winning at being an adult.  But you better believe that as soon as I finish this heaping pile of health-consciousness, I'm going to go find that last square of these blondies that I hid in the freezer.  (On that note, I think I've been spending too much time negotiating with a three-year old.  Because I definitely gave myself the whole, "If you have a healthy lunch, you may have a treat," talk.)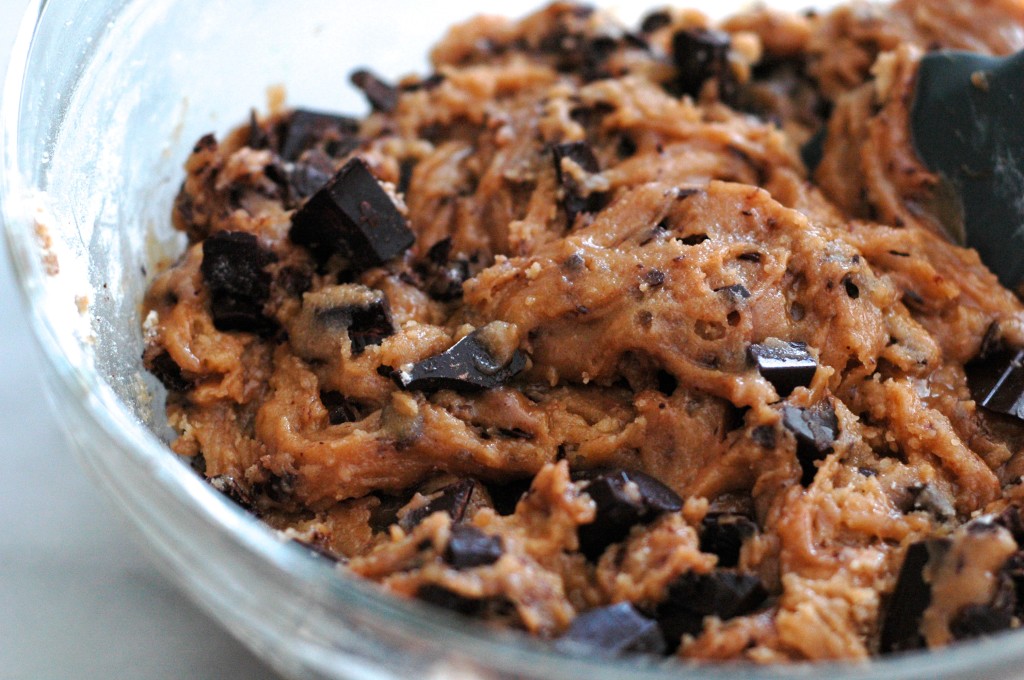 These blondies, though, you guys.  I never considered that I'd like blondies- they held zero appeal for me.  I think I saw one too many pinterest pins for things like "1 ingredient blondies!" and "strawberry creme swirl blondies," so I kind of wrote off the whole genre. I had no idea what I was missing.  These brown butter blondies are chewy-centered, intensely vanilla flavored, studded with tiny puddles of molten chocolate, and spiked by the occasional pop of salt.  Then there's that thing that only the best baked goods too- that paper-thin, crackly crust that breaks into a million shards when you cut them into squares.  Don't you always just want to lick those bits right off the top?! No?  Just me?  Ok.  And did I mention that if you tuck them in the freezer, and maybe lack the self-control to let them thaw before gobbling them down again, they actually taste like frozen cookie dough?!  I might actually just stop writing about desserts because I've found the perfect one.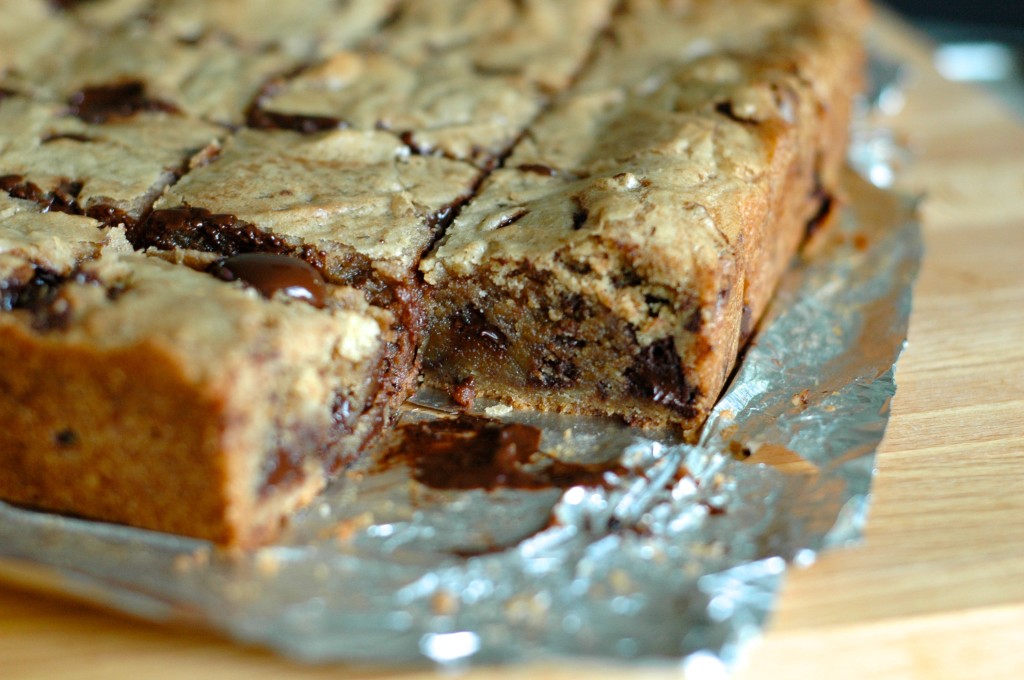 Just kidding.  But I could!  So that is why, despite the plethora of gorgeous farm to table concoctions that I should be sharing with you at the moment, I had to tell you about these blondies.  They're perfect for just about any occasion, including, but not limited to: Picnics! BBQs!  Birthday parties!  4th of July cookouts!  Wednesday nights staying at home folding laundry!  And if it makes you feel better, I feel like these would be pretty fantastic topped with a scoop of vanilla ice cream and some fresh, seasonal berries.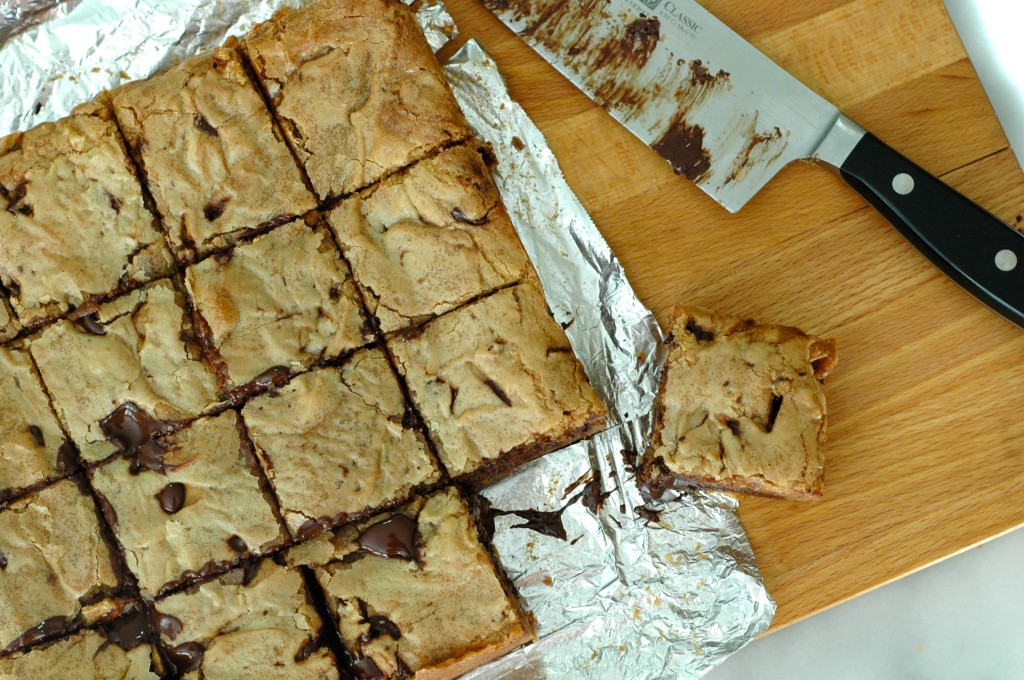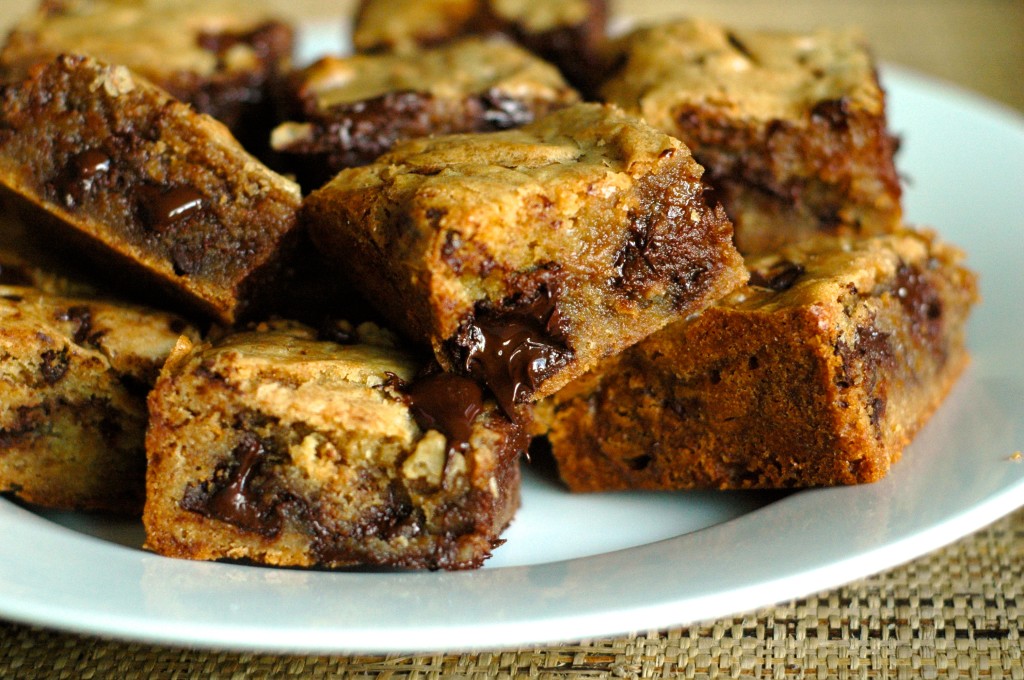 adapted from Food52

The original recipe is fantastic, but it calls for like 5 different bowls, and ain't nobody got time for that. I majorly simplified, and I don't think the finished product suffers in any discernible way. Also, it calls for chocolate chips, which are great, but nothing can beat that liquidy melt you get from chunks of good dark chocolate, in my opinion. Your call.
2 sticks (1 cup) unsalted butter
4 teaspoons good-quality vanilla extract
1 3/4 cups brown sugar
2 eggs
2 cups all-purpose flour
1 teaspoon kosher salt
6 oz chopped dark chocolate
Melt the butter in a medium-sized saucepan, swirling it around occasionally. It will foam up, just keep swirling. When the foam subsides a bit and you are starting to see the flecks on the bottom of the pan darken and it starts to smell like toasted nuts, it's ready. Pour the butter into a large bowl and let it cool for a minute or two.

Heat oven to 350° F.

Line an 8" square pan with tin foil and set aside.

Now, add the brown sugar and vanilla to the brown butter and whisk until combined. Then add the eggs and whisk quickly until incorporated. Switch to a spoon and stir in the flour and salt. Then, gently stir in the chocolate.

Spread dough evenly into your prepared baking pan. Bake for 25 to 30 minutes. They are done when the top is firm and crackly, and the edges are firm. Cool completely before removing from the pan. (I mean, you should definitely do this, but I'm not going to sit in judgment if you feel the need to cut into them while still warm, so that the chocolate comes oozing out a bit, ok?) Cut into squares and serve, or store in an airtight container for a few days.

http://butimhungry.com/2015/06/23/brown-butter-blondies/