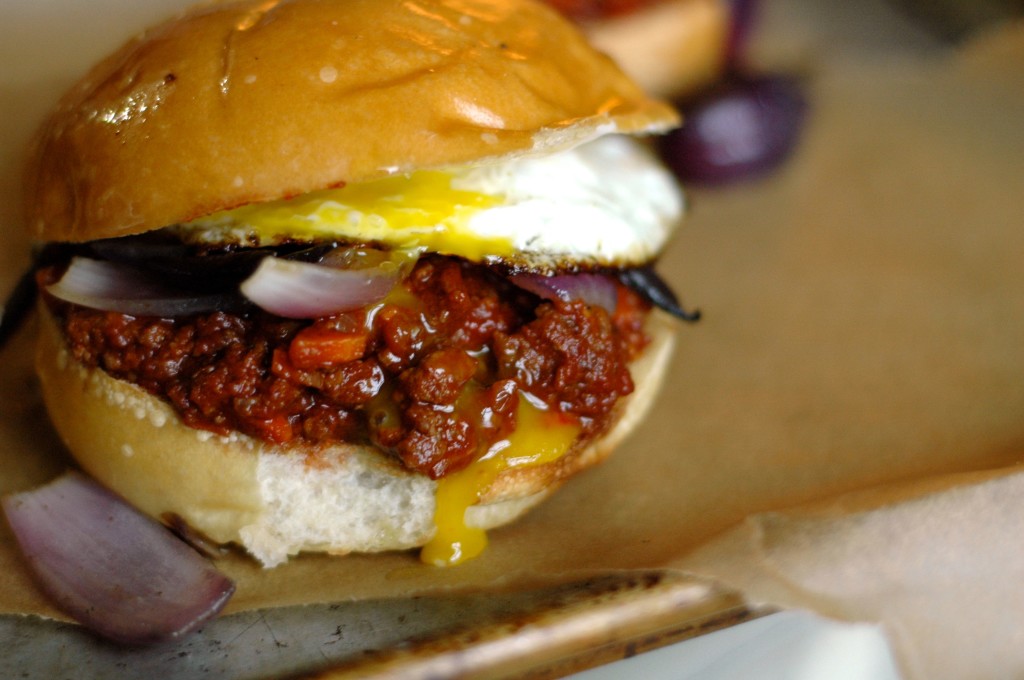 There's a reason that people love comfort food.  You know- the good stuff.  The foods that you ate as a kid and still kind of love as an adult.  You know what that reason is?  It's delicious.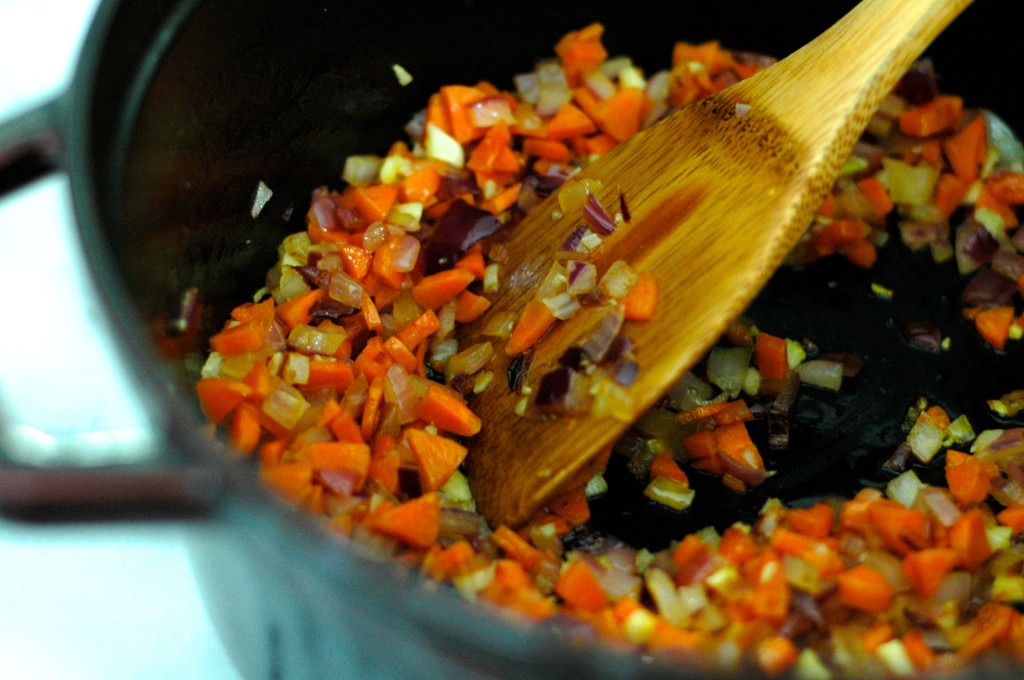 Yes, sometimes it's just the memories that make a certain food so special to us.  There are certain foods from my childhood, that while they hold a special place in my heart, I'm in no rush to recreate in my kitchen.  But those aren't the things I'm talking about right now.  I'm talking about the things I still go for now that I'm an adult.  A perfect grilled cheese.  A steaming bowl of spaetzle zuppe.  And yes, sloppy joes.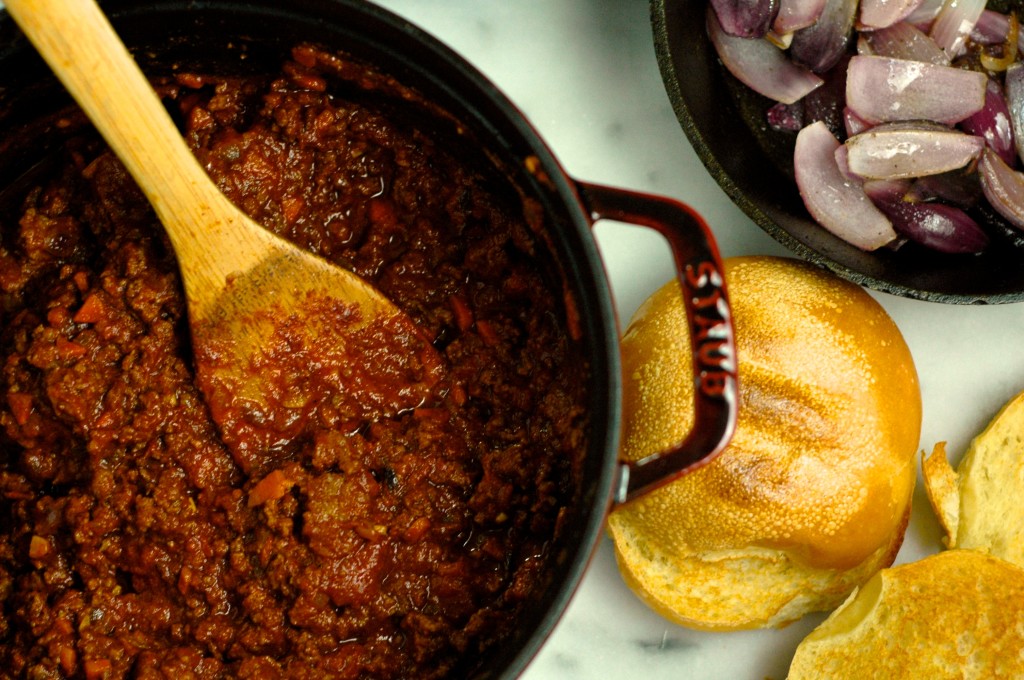 For some reason, I still equate sloppy joes with my dad being out of town.  Looking back, I guess my mom must have made them for us when he wasn't home for dinner, maybe because he didn't like them?  I don't know, maybe I should ask.  But I bet he'd like this version.  This is sloppy joes the way they were meant to be- big, beefy, rich flavor, not too juicy, not too stodgy, with just a hint of spiciness and a bright tomato-sauce acidity.  But the toppings are what make this one so "grown up".  Caramelized onions and a fried egg?  Sure, I'll take it.  There are very few things that sweet, melty onions and an oozy yolk cannot improve upon. And in this case, it's a home run.  Oh, and while we're on the subject of toppings, some of those thick-sliced dill pickle slices totally rock this sandwich.  It might not be how I had it as a kid, but it's definitely how I'm eating it now.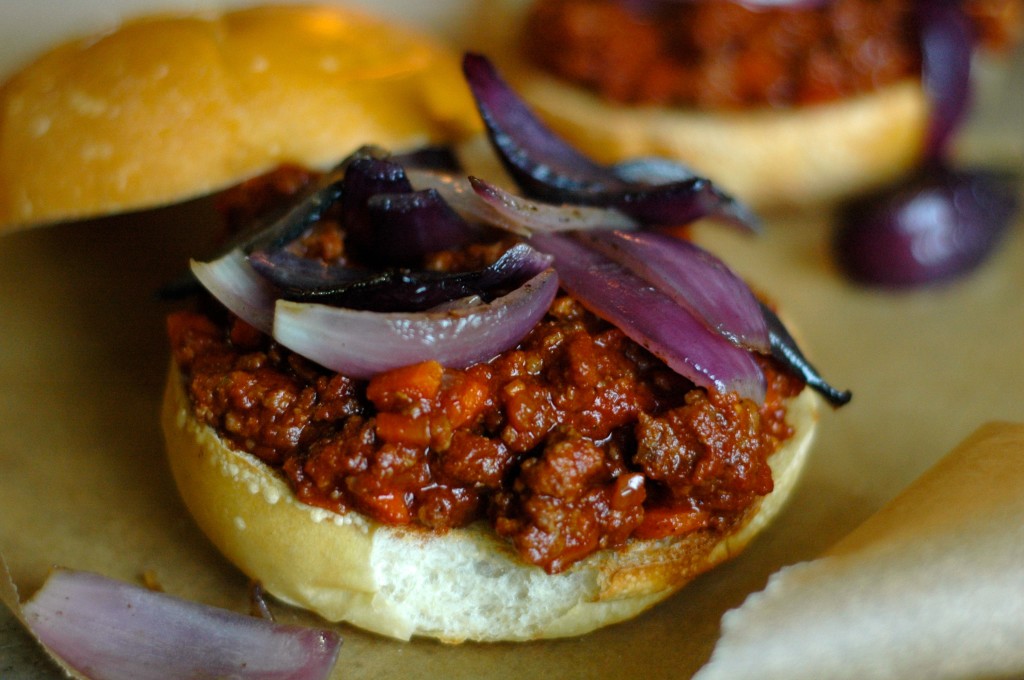 I only just now realized that I cooked these up for myself and the kids the other night when my husband was working late. Maybe it was a coincidence, or maybe it was my subconscious playing out the Sloppy Joe scenario that I grew up with.  Maybe in my head, Sloppy Joes are still kid food.  I will note, however, that Kev downed one pretty quickly after he got home. And even though I may accuse him of being a man-child sometimes (put your plate in the dishwasher, argggghhhh!), I think this proves that sloppy joes have moved out of the realm of kid food and into the realm of food for all the people everywhere.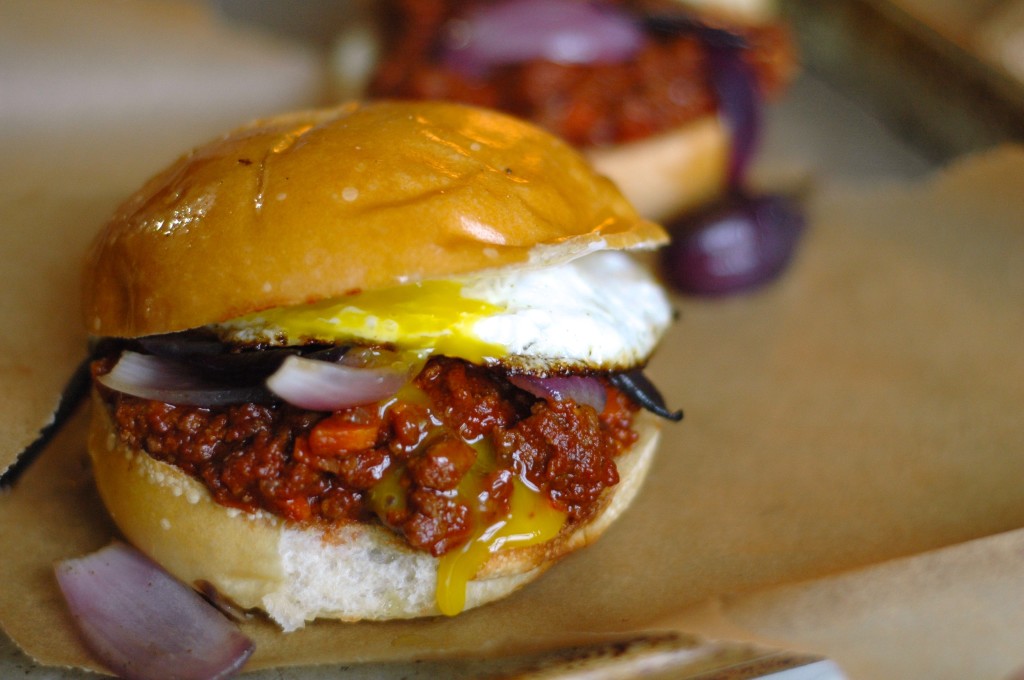 These are also amazing made with lentils in place of the ground beef for a vegetarian version. I recommend using either green or black lentils, as the red lentils tend to get a little mushy.
1 lb ground beef
2 tablespoons olive oil
1 medium red onion, chopped
1 carrot, chopepd
2 large cloves garlic, chopped
2 tablespoons chili powder
1/2 teaspoon cumin
1/2 teaspoon smoked paprika
1/2 teaspoons salt
1 15oz can whole tomatoes
1 6 oz can tomato paste
2 tablespoons apple cider vinegar
1 tablespoons maple syrup
1 cup water
pepper, to taste
caramelized onions and fried eggs, to finish
Kaiser rolls or Brioche buns
In a large pot, heat oil over medium heat. Add the onion, carrots, and garlic and cook for a few minutes until just starting to soften. Add the ground beef, breaking it up with the back of your spoon as it browns. Continue cooking until beef begins to brown and the carrots are tender, about 5-10 minutes.
Add the chili powder, cumin, smoked paprika, and a several grinds of black pepper and stir for just about a minute, until it's fragrant.
Slowly pour in the tomatoes and tomato paste and stir to combine.
Stir in the apple cider vinegar, maple syrup, and the water, then bring to a simmer.
Simmer for 15-25 minutes until thickened and the flavor is to your liking. Add more salt (you'll almost certainly have to) and pepper as needed.
Serve on toasted buns, along with caramelized red onions, fried eggs, and thick slices of dill pickles (or any combination of those that strikes your fancy!)
http://butimhungry.com/2015/07/10/grown-up-sloppy-joes/