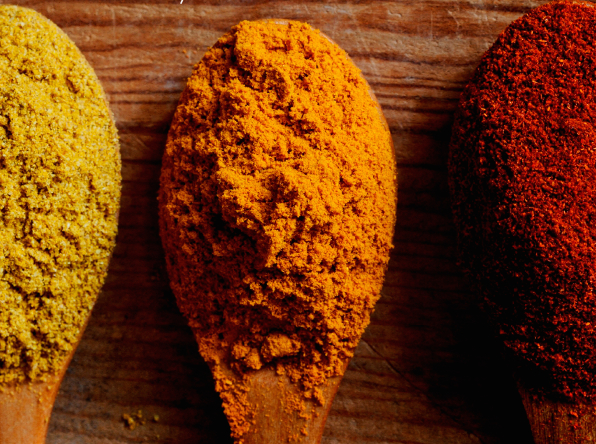 I don't do giveaways too often (ok, NEVER), but when RawSpiceBar contacted me about their product, I thought it was so cool that I wanted to share it with you!  So we're teaming up to give two winners a month's delivery of RawSpiceBar. Here's a little bit about the company:
RawSpiceBar delivers 3 premium spice blends from around the world direct to your door. 
They work with top chefs to create a unique and interesting spice blend for you to try out.
 Each spice box averages ~2 ounces of spice blends and yields a complete 3 dish meal for 8-12 people.  All the spices use ingredients of the highest quality (and they opt for fair trade and organic spices where possible), sourced from global spice producers. 
RawSpiceBar includes an "origins, instructions and recipes" card for each spice blend that includes the blend's history, cooking as well as suggested recipes.  RawSpiceBar also includes another 5-10 recipe ideas on their site, and they are sure to provide a great variety of options for vegans, vegetarians, carnivores, gluten free and healthy eaters alike. 
Ok, so seriously, isn't this a great idea?  For $6 a month, you get not only yummy, fresh spices, but inspiration and recipes, too!  I love anything that gets people to try new things in the kitchen, and I think this is an awesome way to get out of that dinner rut I've found myself in lately.  And I'm thinking this would make an awesome Christmas gift for a few people in my life who love to cook as much as I do.  Ok, so without further ado, go and enter!  There are lots of ways to enter!
To enter, check out below, or head over to the Facebook Page!  Best of luck!